Kate Middleton isn't the only pregnant woman cooling off her heels in a comfy dress.
Kim Kardashian, who is expecting a baby girl around the same time as the Duchess of Cambridge in July, was spotted flaunting her future reality star in a roomy maxi dress while out for lunch in Beverly Hills on Monday.
The "Keeping Up With the Kardashians" star, who has endured hateful criticism over her growing figure, looked happy while hanging out with a pal. (It might have to do with the fact that she changed out of painful-looking footwear for more comfortable and practical flip-flops.)
But for a style maven like Kim, a striped dress isn't enough to satisfy Kanye West's baby mama. The 32-year-old wore a chic black blazer on top of her maxi and toted a trendy arm bag.
But we have to ask: Has the brunette sex-tape star seen the sculpture of her naked, pregnant body? And if so, is she mad that her likeness is not carrying a designer bag?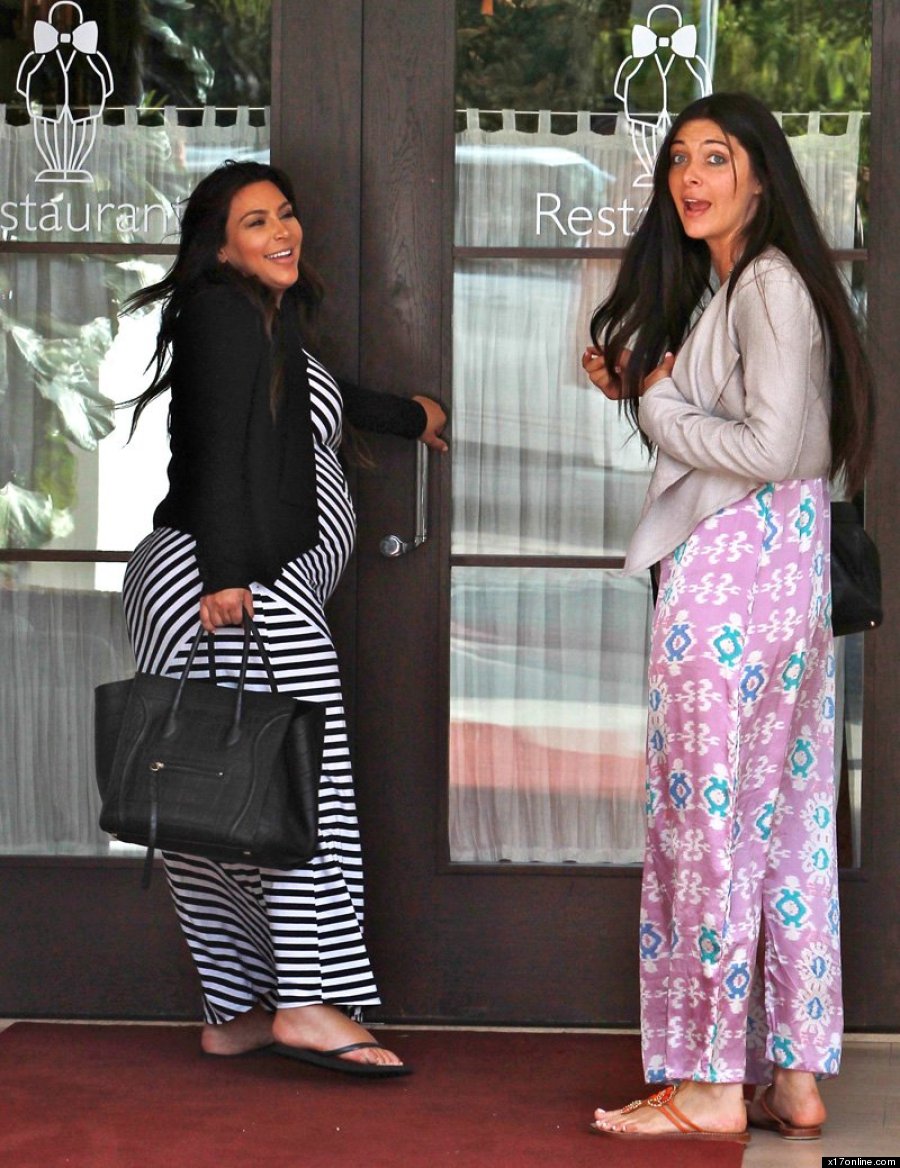 See Kim's maternity style:
Kim Kardashian's Maternity Style