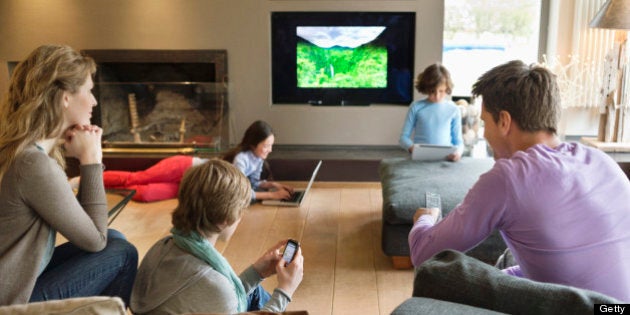 Seven in ten Canadians with a smartphone, tablet or computer surf those devices while watching television, says a new survey from Rogers Communications.
It's further evidence of a multi-tasking generation that tweets, texts, shops and researches during tube time.
The Rogers Innovation Report, released Monday, found that more than a third of respondents with access to two screens used a second screen to look up information, one-fifth did so to monitor social media activity and another fifth texted friends while watching TV.
The results suggest technology that controls and customizes TV experiences is changing how Canadians consume content.
Technology is increasingly allowing Canadians to watch their favourite shows when, where and how they choose. Rogers has already launched Anywhere TV and on-demand services to capitalize on the shifting trends. Along with its competitors, the company has announced plans to launch streaming video services to compete with U.S. giant Netflix.
More than 80 per cent of respondents who use Rogers' on-demand service admit to marathon or "binge" viewing — watching three or more episodes or two or more movies in a row, with the longest sessions averaging up to seven hours on a weekend.
And 71 per cent of respondents said they watch shows on their smartphones, tablets and laptops. Nine out of ten of those under 34 said they watched content on those second screens.
As viewer habits shift to the online realm, and amid fears that Canadians are "cord cutting," Rogers and other media and telecommunications companies are increasingly looking for ways to engage their audience on multiple screens and keep eyes on their content.
"Canadians have an insatiable appetite for compelling content and technology is driving a transformation in how we consume entertainment," said David Purdy, senior vice-president of content at Rogers Communications.
"We've become entertainment multi-taskers, using smartphones and tablets to stream content, and to stay plugged into social media."
Such multitasking and cord-cutting behaviours are threatening traditional advertising revenue as they allow viewers to tune out of commercials.
Some broadcasters are moving to position themselves in the multi-screen market, with Rogers competitors Shaw and Bell Media both announcing last week that they would partner with Twitter's Amplify program, designed to enhance the two-screen experience for viewers, provide additional ad time for advertisers, and provide more analytics for broadcasters.
The Amplify program will allow broadcasters to integrate video clips — like behind the scenes footage, instant replays, and interviews — as well as promoted tweets from advertisers.
Broadcasters and advertisers work out how to cash in on these changing viewing habits, but one thing is clear: Television viewing is not taking a hit due to the advent of other forms of entertainment
Canadians are watching a lot of television, the survey suggests — about 22 hours of TV each week on average.
As Canadians switch to alternative viewing devices, they are leaving the living room. More than half of Canadians who watch on a second screen do so in bed, while one in ten watch in the bathroom or at work.
The survey, commissioned by Rogers and carried out by Head Research, surveyed 1,275 Canadians and had a margin of error of plus or minus 2.7 per cent, 19 times out of 20. It was carried out between Apr. 3 and Apr. 8.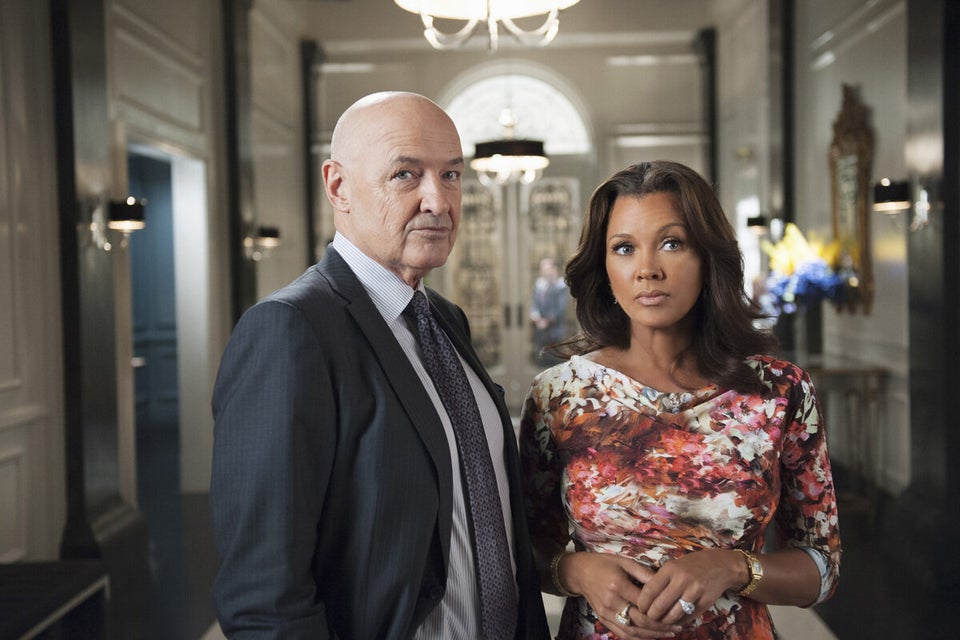 2013 Renewal Index: Canceled, Renewed & On The Bubble Shows