Is Miley Cyrus trying to be a gangster?
Sporting a shiny gold grill, the "We Can't Stop" singer looked as if she was trying out for a '90s rap East Coast rap group while attending the Myspace launch on Wednesday.
The former "Hannah Montana" star didn't stop her transformation into P. Diddy 2.0 with the grill. The 20-year-old accessorized with plenty of bling including a few diamond earrings, several gold necklaces including a gorgeous Chanel diamond stunner and even a paper clip in her right ear.
Maybe Miley's trying to get a record deal with rapper Lil Wayne's label Cash Money Records, which recently signed on socialite Paris Hilton. Hey, if Paris can get signed to a label that has Lil Wayne, Busta Rhymes and Nicki Minaj on its roster, we're sure there's a spot for Miley!
But would P. Diddy approve of Liam Hemsworth's maybe-fiance's baggy sweatpants jeans and biker jacket? Perhaps, but we do know that most men would love the wild child's pleather crop top, which showed off her toned stomach and a hint of cleavage.
To soften up her tough girl look, the Instagram-lover wore white Christian Louboutin heels, gold nail polish and bright red lips.
No wonder Justin Bieber was flirting with her!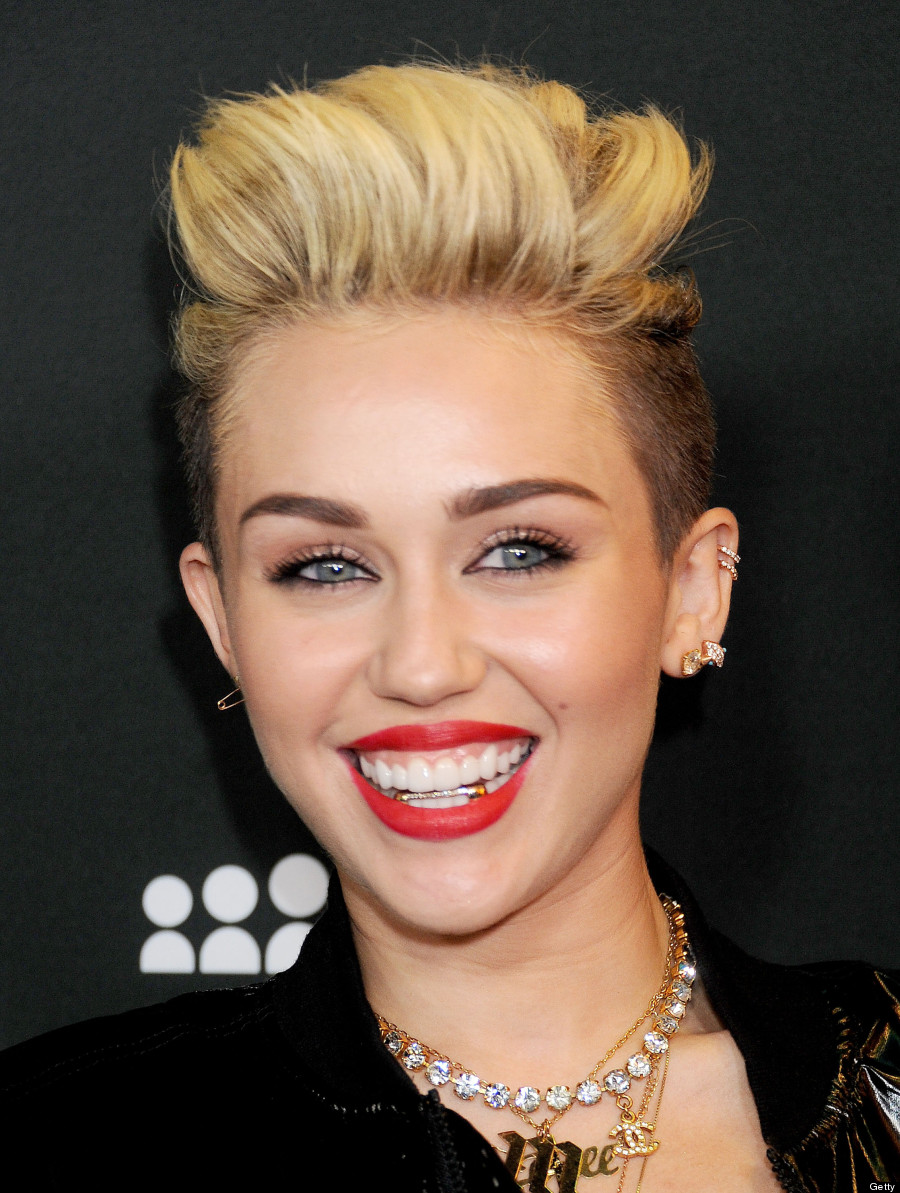 More pics of Miley!
Miley Cyrus' Gangster Look