Is Taylor Swift taking a style cue from Tom Cruise's ex?
The "I Knew You Were Trouble" singer wore a white dress at the Fragrance Foundation Awards in New York City on Wednesday which looked eerily similar to a gown that Katie Holmes wore at the 2013 Met Gala in May.
Both gowns featured a halterneck, pleats, a long train and a hint of sideboob. But where Katie's Calvin Klein stunner covered up her front, Swift's gown featured a mesh cutout which showed off her toned stomach.
The 23-year-old heartbreaker also emulated Holmes' updo but rather than styling her hair into a bouffant, the blond created a chic topknot with loose tendrils surrounding her face.
Jake Gyllenhaal's ex wasn't the only celeb at the awards who made us have a case of déja vu. Burlesque dancer Dita Von Teese wore a similar gown complete with pleats, a long train and an empire waist.
Did Katie Holmes just start a new trend?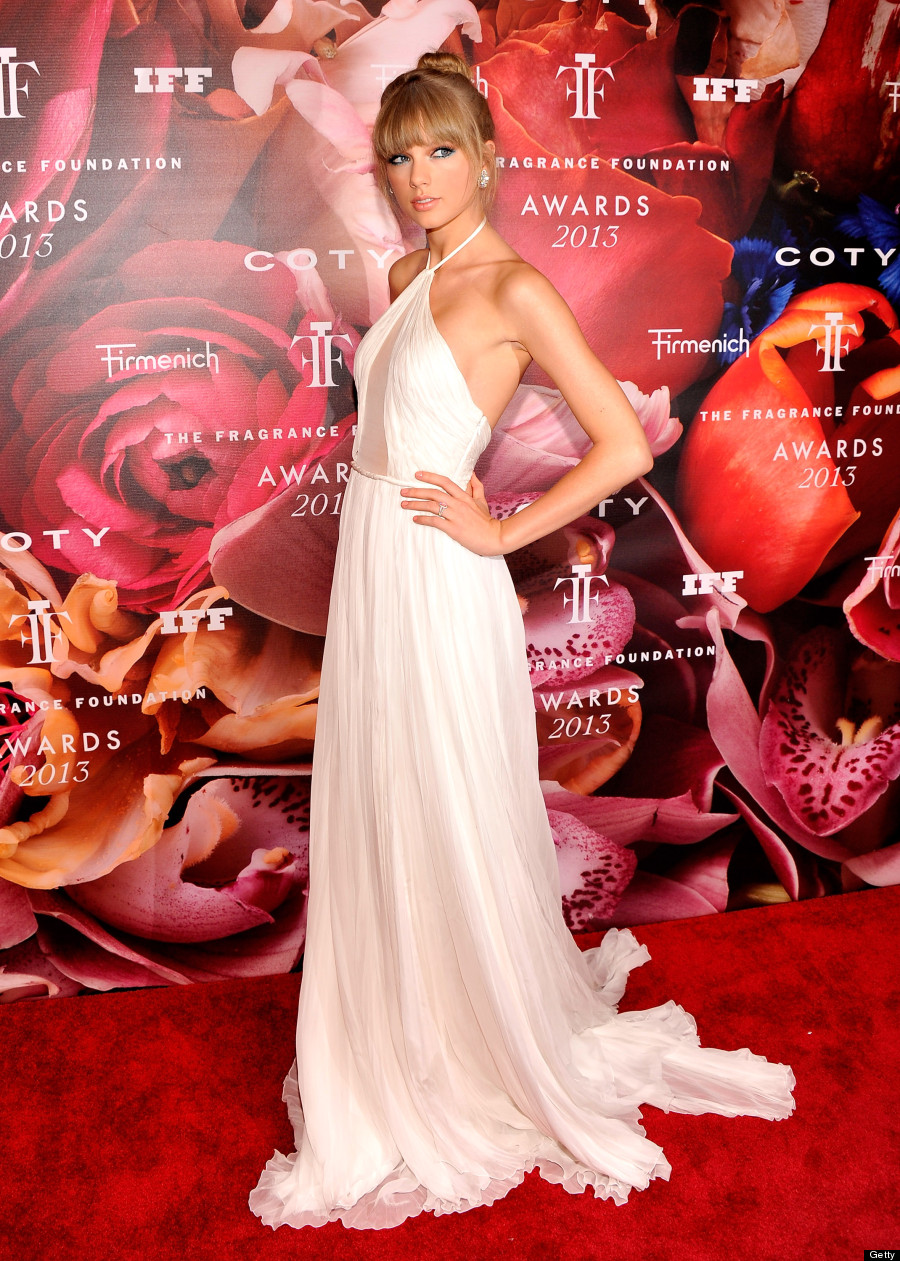 Katie's 2013 Met Gala dress: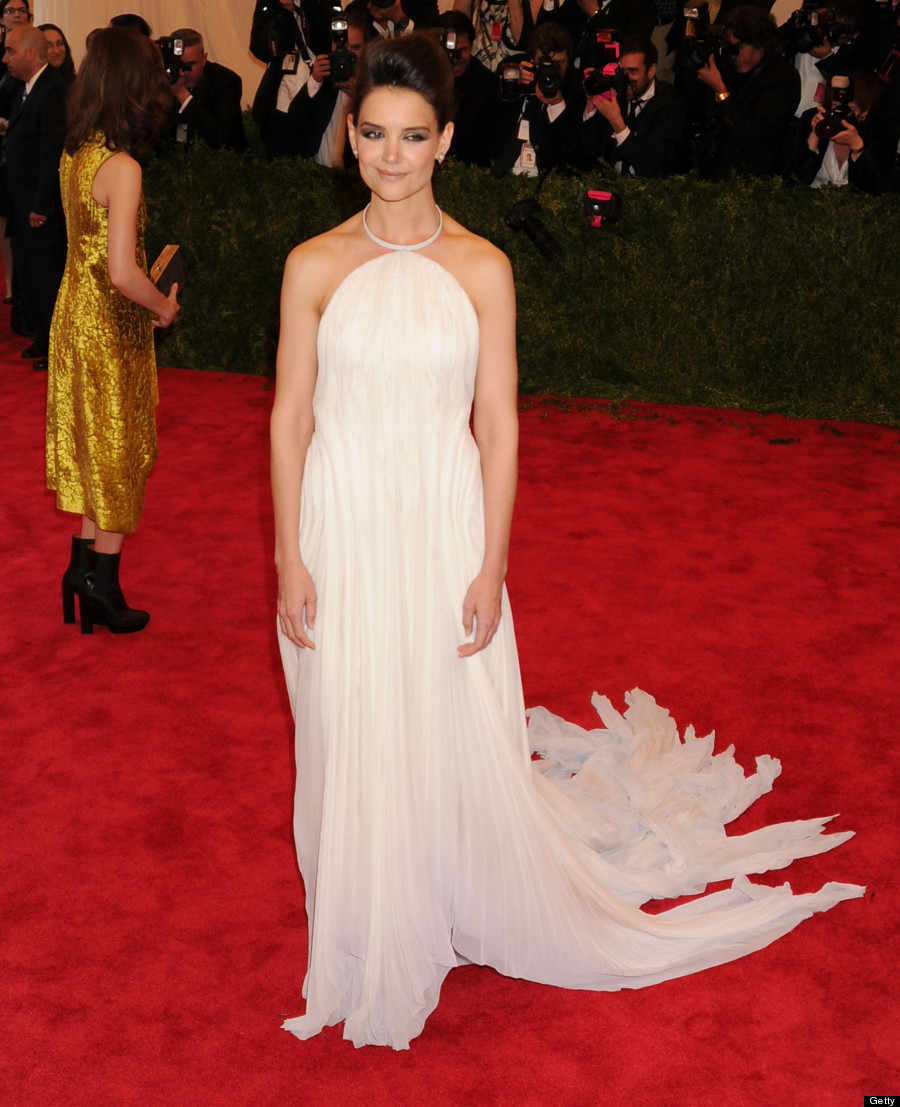 Also on HuffPost