Aishwarya Rai's style is so flawless that even other celebs can't help but copy her look.
Jennifer Lopez, who attended the amfAR Gala on Thursday night, wore a metallic blue gown which looked eerily similar to a dress which Ash wore to the Life Ball 2013 in May.
It's hard to tell the difference between the two looks: JLo's Tom Ford creation featured a high collar, long sleeves and sexy mesh cutouts all over her curvy body; Aishwarya's Roberto Cavalli had more of a green-blue hue, less cutouts and a lower neckline. However, they both look the same to us!
We can't blame Ben Affleck's ex for wanting to emulate the Bollywood mom's style; the "Most Beautiful Woman in the World" has been on a fashion high these past few months and it has been impossible not to notice her.
It all started when the brunette beauty made her red carpet debut at the inaugural Times Of India Film Awards (TOIFA) in Vancouver in April where she wowed in a traditional mint green anarkali. From there, she made her way to France for the Cannes 2013 film festival, where she displayed multiple gorgeous looks including a golden sari showstopper and a regal teal gown. (We dubbed Ash the "Queen of Cannes style.")
Even when she's not in a fancy ballgown, the wife of Bollywood actor Abhishek Bachchan knows how to look chic in casual day clothes.
Who do you think rocks the look better: Aishwarya Rai or Jennifer Lopez?
Jennifer Lopez in Tom Ford: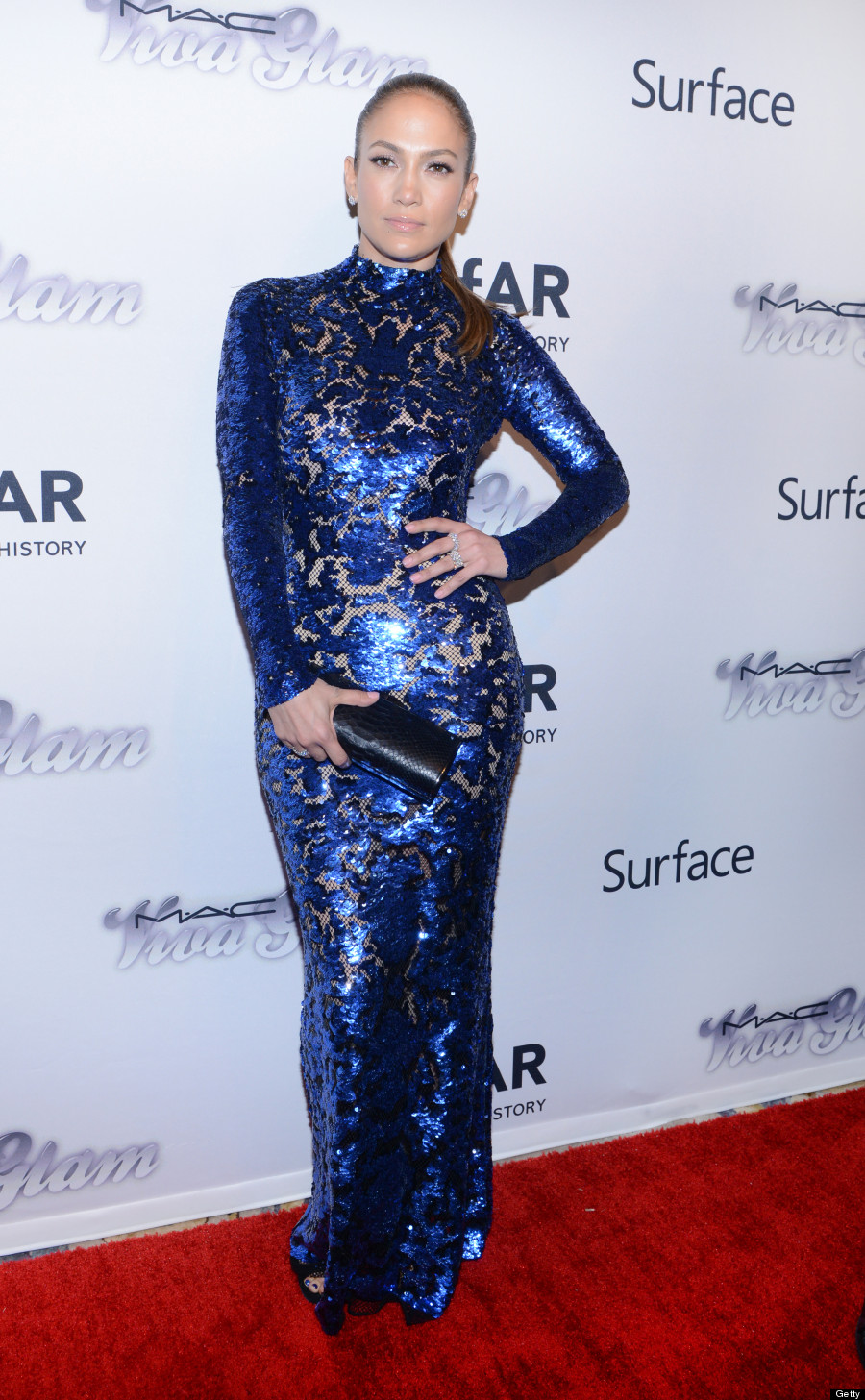 Aishwarya Rai in Roberto Cavalli: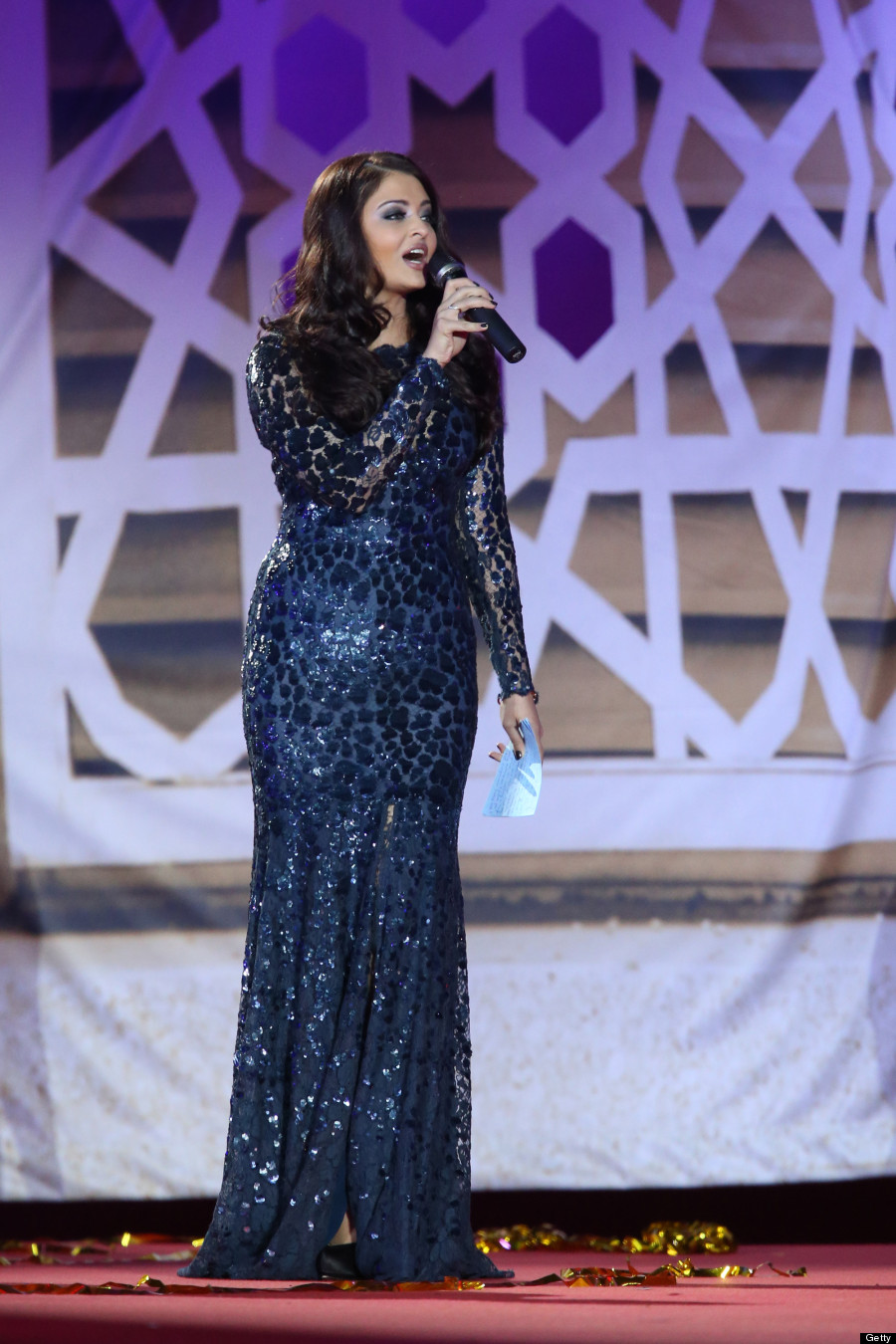 Want more Ash? Here you go!
Aishwarya Rai At Cannes 2013