Avril Lavigne sure knows how to keep celebrity baby bump watchers guessing!
The Canadian songstress hit up the red carpet at the Songwriters Hall Of Fame event in New York City on Thursday with fiance, Nickelback singer Chad Kroeger, wearing a red draped dress which gathered at her tummy. The dress begged the question: Is Avril pregnant?
We've certainly been keeping the "Complicated" singer on our "possible baby bump" radar ever since she was photographed wearing a very loose snakeskin dress in early June and again when the raccoon-eyed blond was seen sporting a baggy leather top at a Nylon party earlier this week.
Of course, the 28-year-old has remained mum on the subject but with a Big Fat Rock Wedding happening this year, perhaps the First Couple of Canadian Music will be wanting to add to their family soon.
So will we see a mini-punk prince or princess at Chavri's big day? The Napanee, Ont., native declined to say but she did give a hint as to what we can expect from her nuptials.
"I'll say the best part about the wedding is the location," Lavigne told Us Weekly. "I want everyone to say 'Wow!' and for it to be special for everyone, not just us."
We can't wait to see those wedding pics!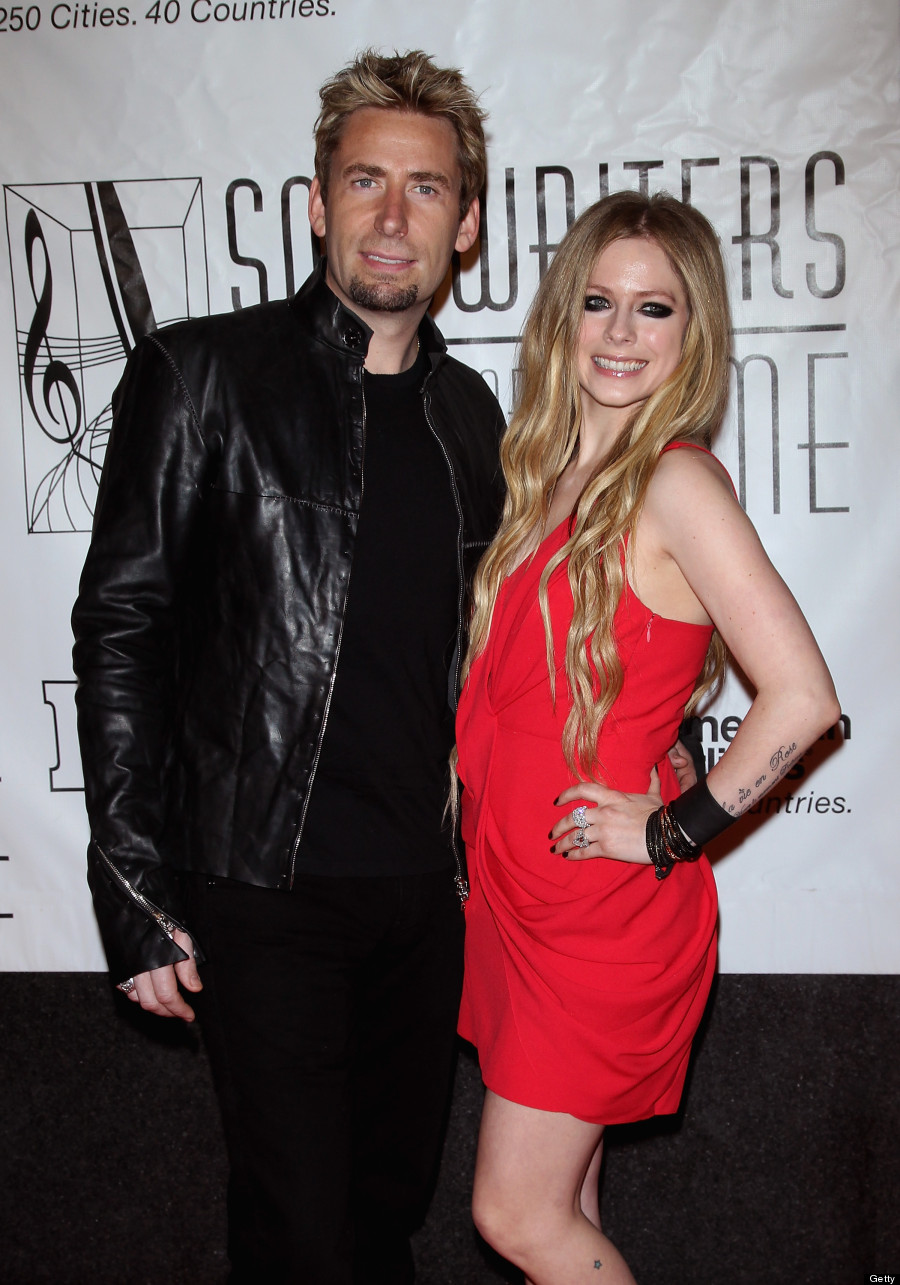 Avril's style has really changed over the years:
Photo gallery

Avril Lavigne

See Gallery