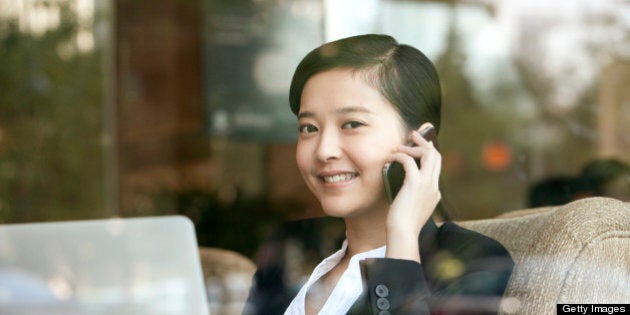 Whether you work from home or are based out of an office, working from a café every now and then can be a great way to get your creative juices flowing and increase your productivity. In fact, a study published in the Journal of Consumer Research found that working in a noisy environment like a café can actually boost your problem-solving abilities.
Entrepreneur Wesley Verhoeve, founder of Family Records and GNTLMN.com, recently told Fast Company why he encourages his employees to regularly ditch the office in favor of a neighborhood café. He points out that breaking out of a routine can stimulate innovation and creativity. Plus, getting away from your friendly coworkers for a few hours can translate into fewer distractions.
If you're ready to say goodbye to your desk for a few hours, you're in luck. We've compiled a list of the best work-friendly cafés in Vancouver, Calgary, Toronto and Montreal. They have everything you'll need to be productive, including Wi-Fi, spacious tables and, most importantly, caffeine.
This West Coast java chain has been brewing up delicious coffee since 1978 -- long before Starbucks began popping up on every corner. It's known for its authentic West Coast coffee house vibe and a great selection of organic coffee. Many of the locations boast work-friendly features like big tables and plenty of outlets.
Night owls, rejoice: The Grind is open 24 hours, so if you get into the 'zone' you can work all night without having to worry about being kicked out at closing time. The café's walls are lined with work by local artists, which just might help you find your own creative inspiration.
With over 30 locations throughout the city, chances are there's a Good Earth near you (or your office). Work al fresco on the spacious patio at the Eau Claire Market location, or take advantage of networking opportunities at the bustling Bankers Court location in the heart of the downtown core.
Get an early start and enjoy a great breakfast before digging into your work at this popular Sunnyside café. (How could a day kicked off with salted caramel French toast be anything short of amazing?) The Vendome has earned a reputation for combining a welcoming, laid-back atmosphere with delicious, upscale food and coffee.
This spacious Liberty Village café is equipped with plenty of laptop-friendly tables and free Wi-Fi. Take advantage of the Liberty Village buzz, and feed off the energy of the creative and tech folks popping in and out for their regular java fixes.
If café pastries are your Kryptonite, Aroma's wide array of healthy menu options just might keep you on the straight and narrow. The bustling coffee shop in the heart of the Annex is often full of academic types reading and writing, so you wouldn't be the only one with a stack of papers or a laptop in front of you.
Tea aficionados will be in heaven at this popular café near Mount Royal, where specialty teas are just as prevalent as well-crafted coffee blends. The welcoming, laid-back atmosphere makes it a perfect spot to linger and contemplate your work over several great cups of coffee and tea.
It's easy to settle into the comfortable seats at this eclectic café near Concordia University. If you like to complement your caffeine buzz with a sugar rush, you'll want to try one of the many freshly baked treats the café/patisserie offers.