Megan Kelly won't have to wait years to be embarrassed by her yearbook quote, she already has over a million people around the world to remind her.
The graduating student from Parksville's Ballenas Secondary School needed a quick quote to go alongside the mounds of inspirational words students offer their peers as they leave high school.
Pressed for time, she didn't have anything inspirational to write, so she modified a quote from "Harry Potter" and handed it in, CHEK News reported.
"I decided, hey, let's put some Harry Potter down, then I handed it in and didn't think anything of it," she told the network.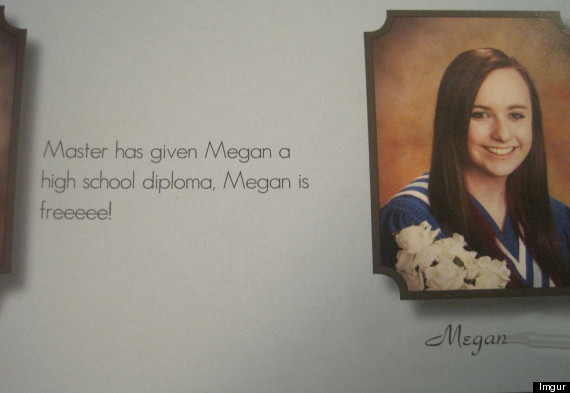 And the rest, they say, is viral history.
Her quote, "Master has given Megan a high school diploma. Megan is freeee," adapted from Dobby the elf in "Harry Potter and the Chamber of Secrets," gained 50,000 views when she posted it to her Tumblr account, only to see its reach grow to over 1.2 million views from several different countries when it was posted on Reddit and image-sharing site Imgur.
Kelly, who will attend the Peter B. Gustavsson School of Business at the University of Victoria in the fall, admits the quote's global spread has been "kind of scary" but says she's "glad I had a good yearbook picture," The Province newspaper reported.
Also on HuffPost