Sandra Bullock wants you to know that she has really pretty underwear.
"The Blind Side" star attended the red carpet premiere of her new movie "The Heat" on Thursday wearing a black silk Victoria Beckham gown but when the 48-year-old turned her back to the cameras, her sexy sheer black bra was revealed. (Not that we're complaining!)
To be fair, Jesse James' ex, who is pretty comfortable showing off her skin, expected her fans to ogle her back side as it appears that the double-strap bra was built in to the dress.
Sandy completed her look with a cute black belt which accentuated her svelte waist and sexy cage heels which we desperately want to own now.
But where was the Oscar-winner's adorable son Louis? Since it was probably way past the tot's bedtime, he was probably with a nanny or being babysat by Matthew McConaughey and his wife, Camila Alves, who are close friends of Sandra's.
What do you think of Sandra's backless dress?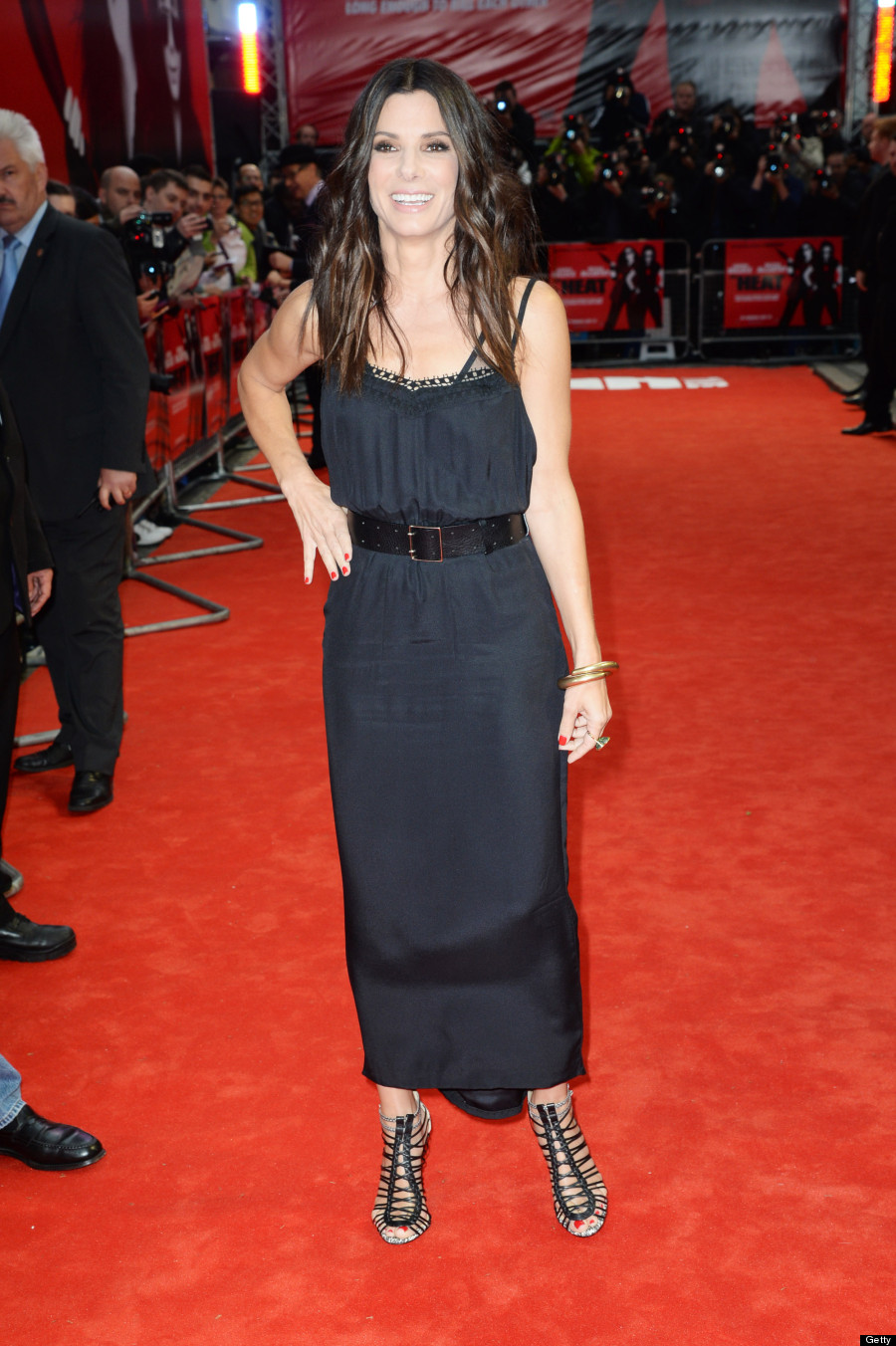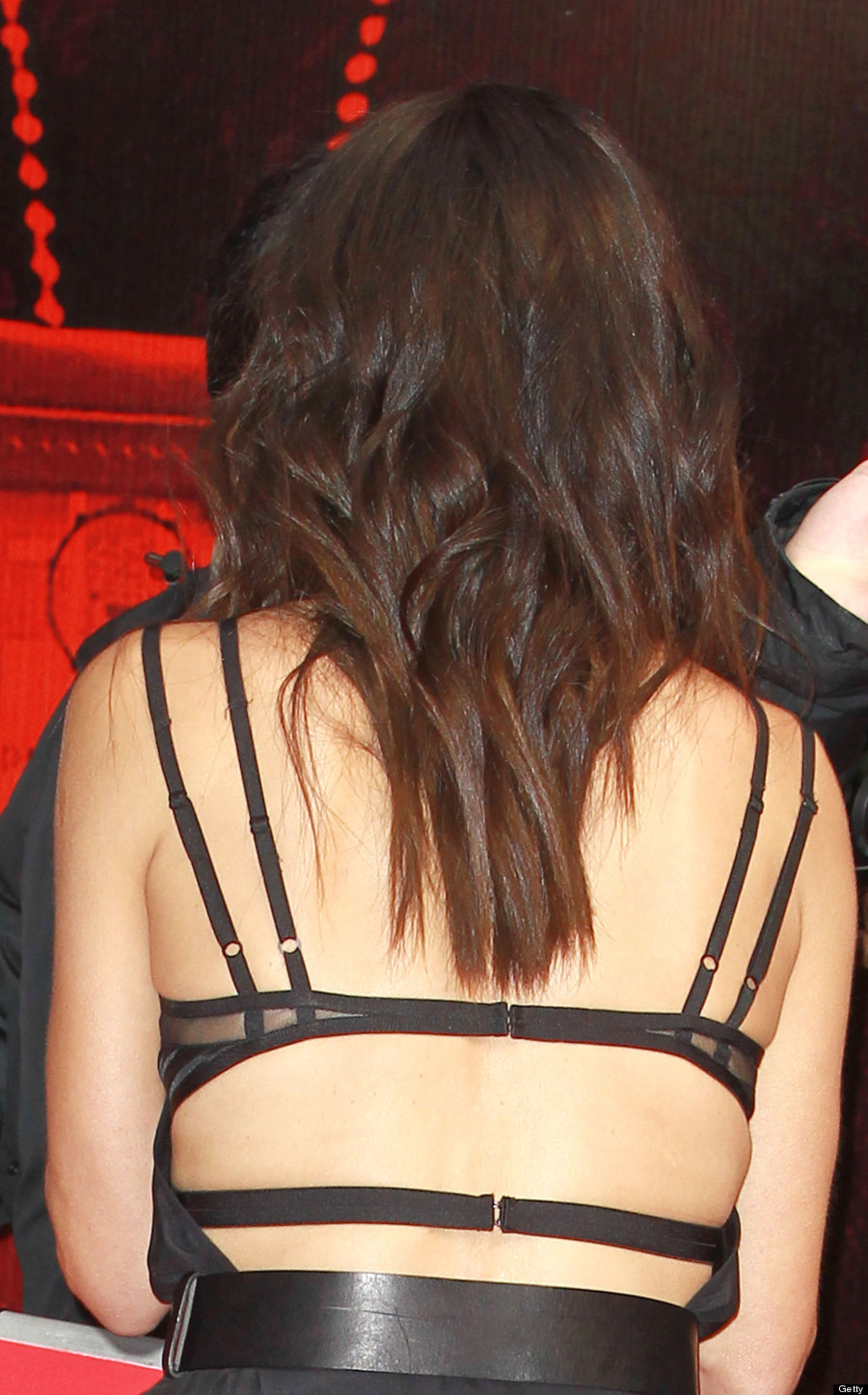 Sandy's come a long way:
Sandra Bullock's Style Evolution