Demi Lovato has completely left her Disney image behind.
The former "The X Factor" judge took to the MMVA 2013 stage in Toronto on Sunday night wearing a questionable leather outfit which featured a leather jacket with bondage straps on the arms, a black lace dress and leather leggings with zippers.
No, the "Heart Attack" singer hasn't joined a '80s nostalgia rock band, but we aren't sure what motivated Demi to deck herself out in the dark ensemble.
But the 20-year-old wasn't the only celeb to rock a monochrome look; Avril Lavigne and her fiance Chad Kroeger wore matching black outfits on the MMVA 2013 red carpet and "Glee" star Naya Rivera showed off her undies in a sheer black bodysuit.
The former brunette vixen also walked the red carpet wearing a black mini Saint Laurent dress and a fierce stare!
Perhaps the 20-year-old was trying to shed her good girl image à la Miley Cyrus. Is a shaved head next?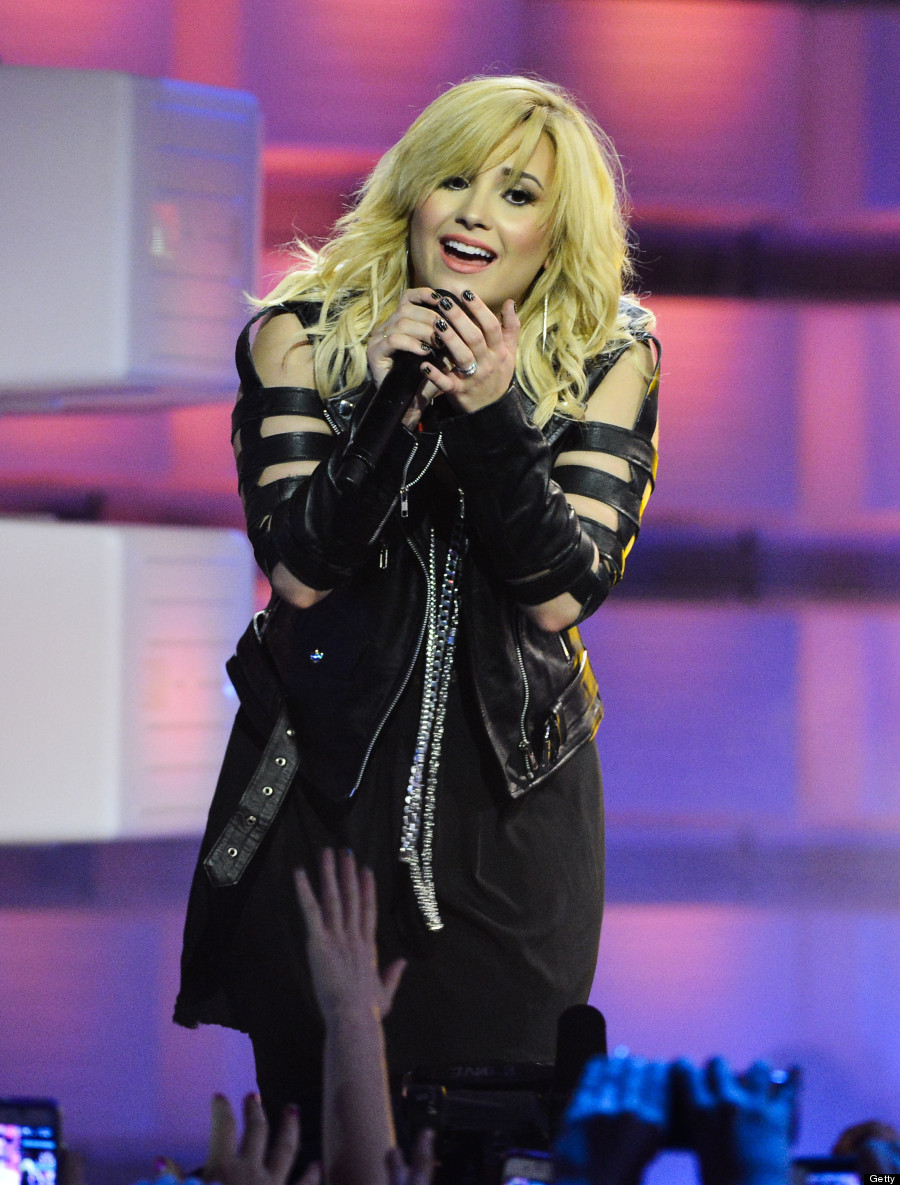 More red carpet pics from the 2013 MMVAs!