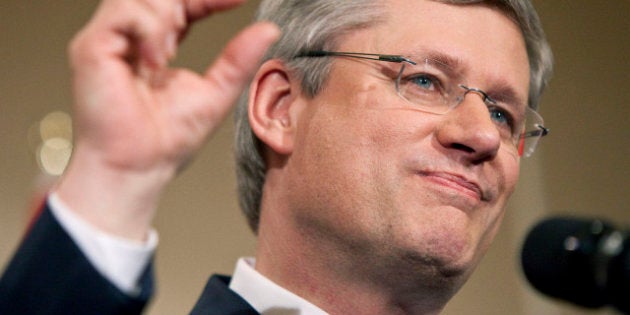 Canada's prime minister has clearly been enjoying his time in Ireland, where he met with the Irish prime minister today ahead of the upcoming G8 summit. Along with his professional obligations, Harper took some time off to visit the Guinness brewery. It appears the brewer decided to send Harper off with a souvenir -- his own batch of Guinness brew.
A recent post to the PM's Flickr account showed him mid-way into a pint of the dark, creamy stout with the caption "Launched my own brew at the @homeofguinness. I'm told I'll see it back in Canada in 8 days".
A reporter covering Harper's Irish trip wrote up a rundown of the prime minister and Finance Minister Jim Flaherty's visit to Guinness' brewhouse. According to Canada.com, brewery manager Mike O'Brien showed Harper how to pull the lever of a machine that would start making a batch of beer. Here are a few choice tidbits from the writeup of the photo-op.
Harper: "And Jim gets to drink about a week later, is that how it works?"

"Eight days later, we'll have that packaged," O'Brien replied.

"He can hang on," Harper said, gesturing to Flaherty.

The finance minister smiled.
Apparently Harper had some difficulty knowing how to work the lever. Guess you can't win them all in one trip.
This may just be a personal brew for Harper's own sipping, but what if he launched his own beer? Here at The Huffington Post Canada, we have a few ideas for titles and slogans -- 'Prime Ministerial Pilsner' and 'A Beer Canadians Can Get Behind', to name a few, but we want your suggestions.
What would you call Stephen Harper's new beer? Tell us in the comments or on Twitter at @HuffPostCanada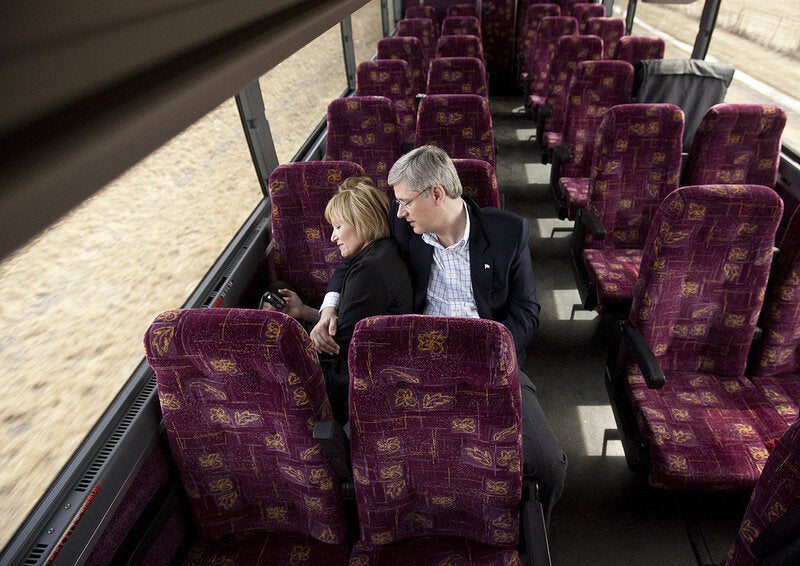 Memorable Stephen Harper Pictures