Motorists have spotted a seemingly-fearless wolf along the highway in Kootenay National Park in British Columbia for the second time in a week.
Shawn Bond was with friends on May 15, driving east from Radium Hot Springs on Highway 93, when they noticed the animal.
"We happened to notice a wolf, we originally thought it was a dog, running parallel to the highway," he said. "[He was] just kind of loping along, minding his own business."
Tim Bartlett was riding his motorcycle on the same highway June 9 when a wolf chased him for roughly one kilometre.
Bond said he suspects it's the same wolf.
"It sure looks like the same animal, along the same stretch of highway, what are the odds that it could be multiple animals that are that close," he said.
The area has attracted wolves in the past because people were feeding them. Officials issued an alert last year when pictures of a wolf being fed rice cakes surfaced last year.
The photo taken by Tim Bartlett earlier this month: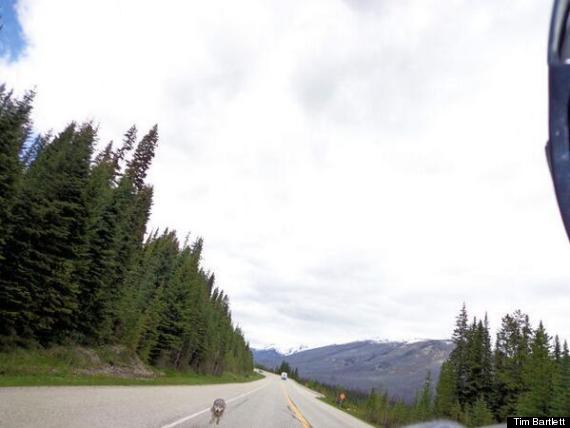 Also on HuffPost