Welcome back Cher!
The glam singer made her much-hyped first TV performance in 10 years on the season finale of "The Voice" on Tuesday, in which singer Danielle Bradbery was crowned the winner.
But before taking the stage, the 67-year-old legend walked the red carpet wearing a colourful faux wig à la David Bowie in "Labyrinth" and a leather bondage outfit that would make Demi Lovato blush.
Sporting a sheer black dress with leather bands and lots of zippers and a long, black leather coat with matching combat boots, the "Believe" singer looked as if she would fit right at home on Kiss' tour bus.
The "Burlesque" star is also making herself more familiar with celebs such as Amanda Bynes, who was unknown to the "Moonstruck" actor before she found out and apologized to the troubled star on Twitter.
We think Cher shouldn't have to apologize to anyone!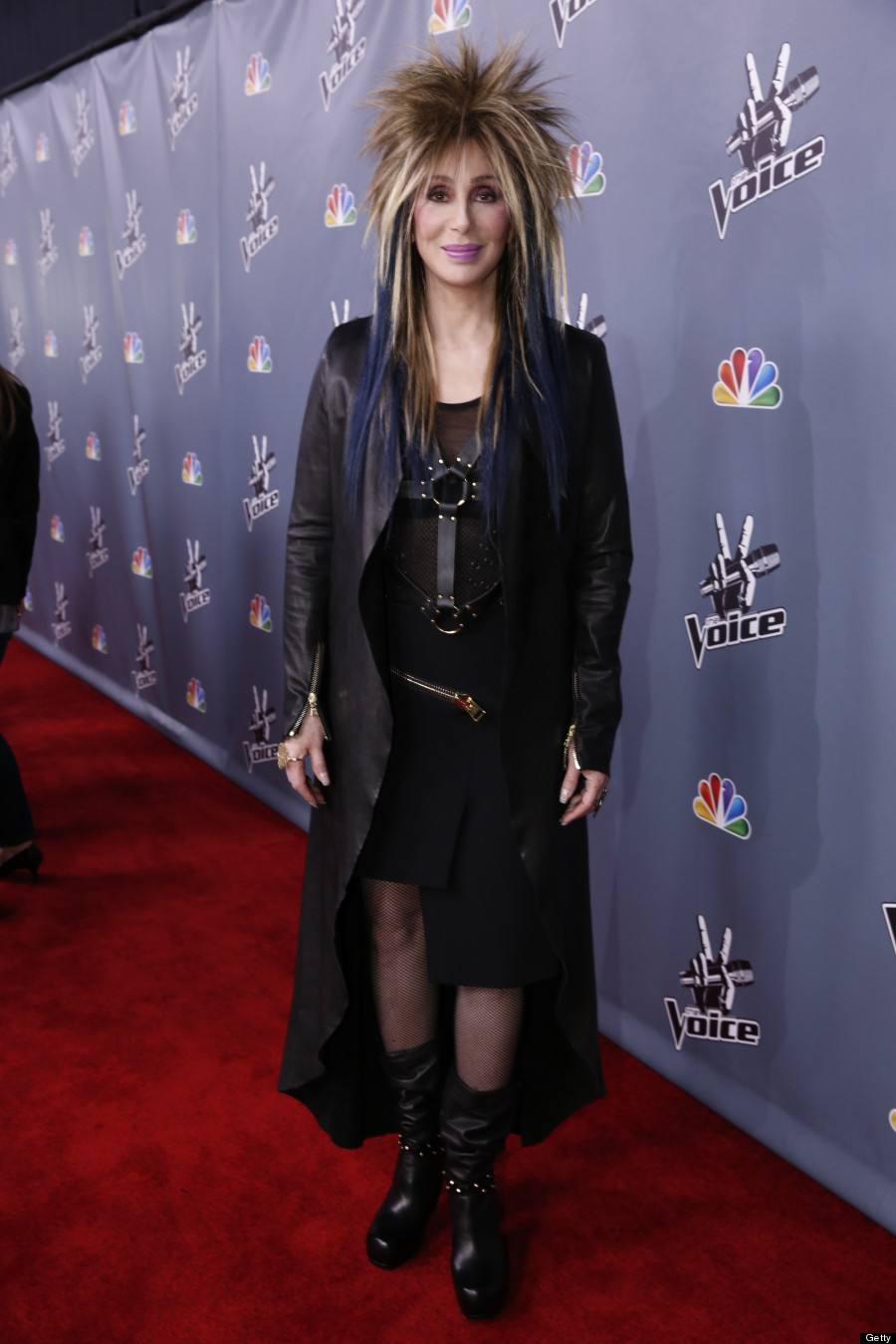 If we could turn back time: