Even Goop lifestyle guru Gwyneth Paltrow can make a fashion misstep sometimes.
People magazine's "Most Beautiful Woman" stepped out in an outfit that would make Pepper Potts hang her head in shame at the Licensing Expo in Las Vegas on Tuesday.
The "Iron Man 3" star wore an unflattering satin blouse which bunched around her waist and created a faux "uniboob." To add to the horror, sheer ruffles were placed awkwardly on the sides which made the 40-year-old look as if she had gills.
And that's not all! Gwynnie also sported thigh-skimming trousers which were so tight, they made creases around the hemlines. (Ex-bestie Madonna is probably laughing in her English castle.)
We have to admit that we're a bit disappointed with the bestselling cookbook author who usually knocks it out of the park with her avant garde style. Just recently, the mom of children Apple and Moses sported a Wimbledon-ready pleated dress which we wanted to rip right off and put in our closets. (And who could forget that jaw-dropping sheer gown she wore to the "Iron Man 3" premiere?)
So you see what we mean? The wife of Coldplay frontman Chris Martin shouldn't be making these fashion mistakes!
What do you think of her outfit?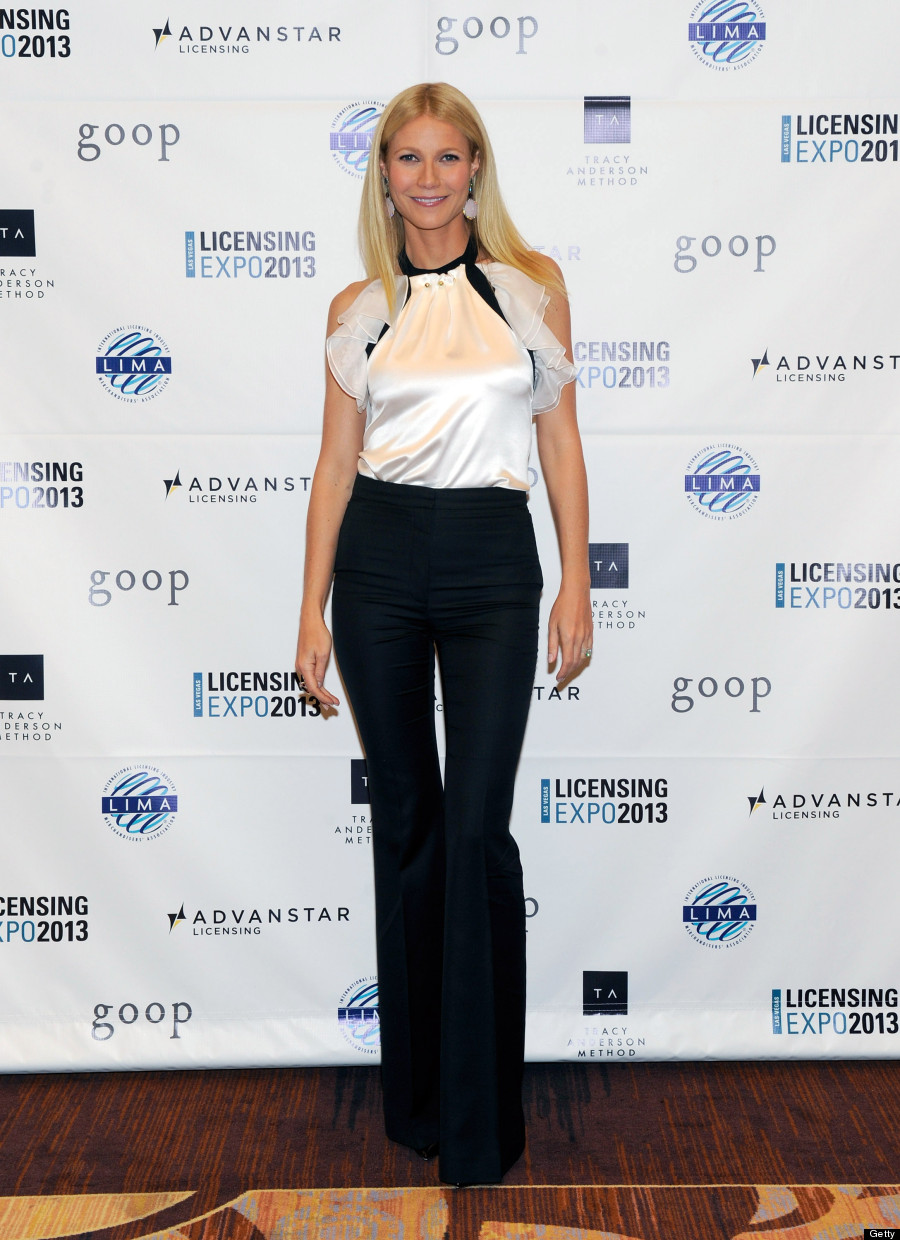 Gwyneth has seen better days:
Gwyneth Paltrow's Style Evolution