Is pregnant Anna Chlumsky taking pregnancy style notes from Kate Middleton?
The actress flaunted her baby bump on Wednesday at a screening in New York City, sporting a flattering, black-and-white patterned dress with a graduated hemline and nude heels -- very à la Kate.
And just like the Duchess of Cambridge, the 32-year-old Chlumsky is about eight months pregnant and due to give birth this summer (she's confirmed she's having a baby girl) with husband Sean So.
So far, the "My Girl" star has been keeping her belly relatively under wraps, but she's certainly grown since posing with fellow pregnant star Busy Phillips a few weeks ago.
Unlike Chlumsky, however, Phillips seems to be going the Kim Kardashian route with her maternity wear, sporting a much larger belly and opting for skintight dresses that show it off.
Could this be round two of the celebrity baby bump wars?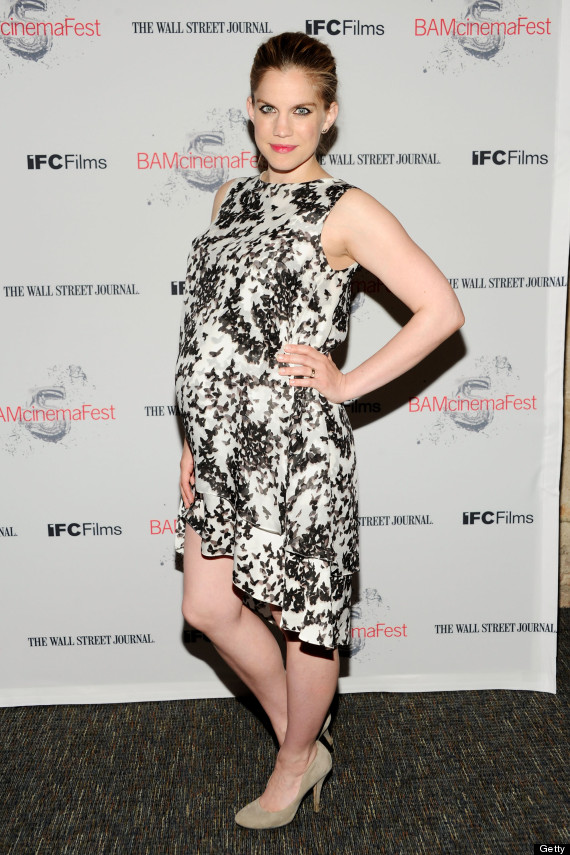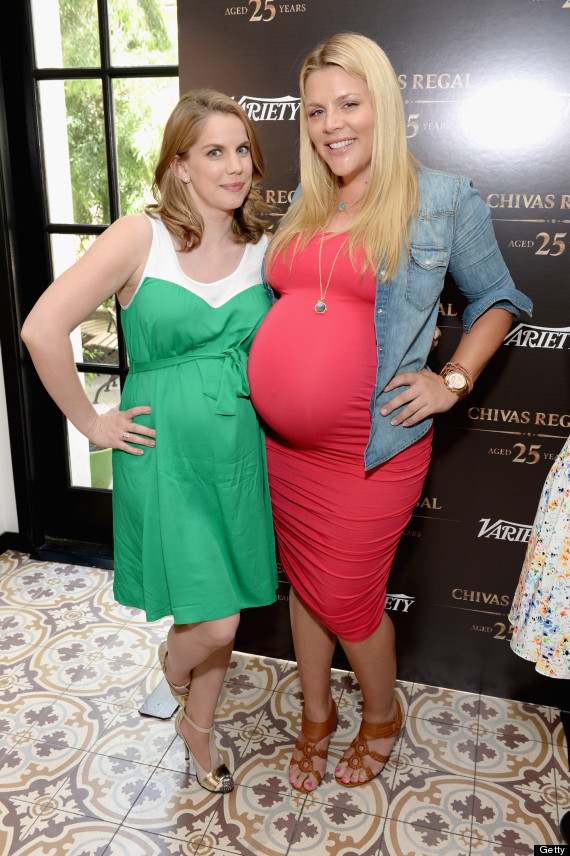 More celebrity baby bumps: