James Gandolfini will never be replaced.
It's a thought on the mind of fans Thursday, many of whom have spent the day watching videos of their favourite scenes from the "The Sopranos" and feeling inconsolably depressed in the wake of Gandolfini's untimely death in Italy Wednesday at the age of 51.
This photo of Gandolfini at Mardi Gras in New Orleans in 2007 likely won't alleviate those feelings of depression, but it will remind you exactly why he was so special.
Story continues below photo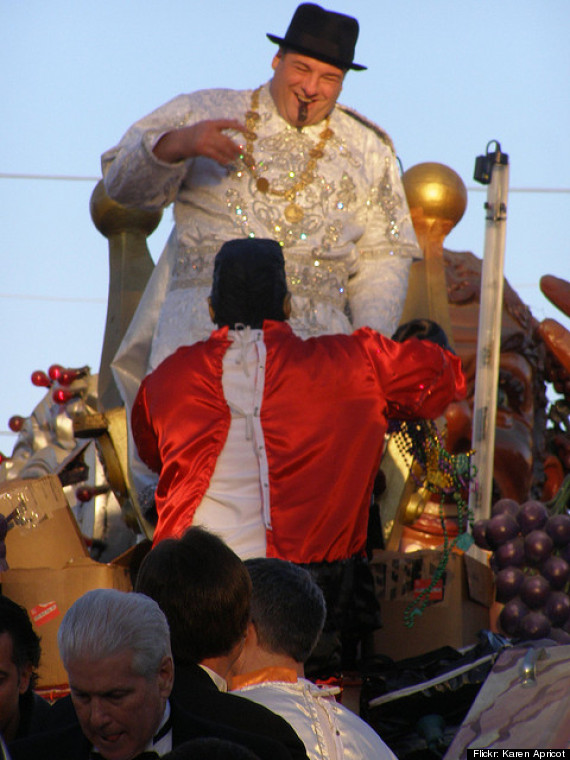 (Credit: Flickr/Karen Apricot)
Gandolfini reigned as Bacchus at the parade that year, an honour traditionally given to celebrities by the Krewe of Bacchus.
Matt Zoller Seitz put it best in Vulture:
"Look at the smile on the face of this mountain of a man, this black-hatted gangster pope."
RIP gangster pope, you will be missed.
Also on HuffPost
The Best Of James Gandolfini On 'The Sopranos'