Nicki Minaj isn't afraid to show her, um, goods.
The outspoken singer gave us a hint of her charms when she retweeted a topless photo of herself with her hands over her breasts.
The photo, which the former "American Idol" judge says was taken at her W magazine photo shoot last year, was first posted by Nicki's producer and rumoured boyfriend, Scaff Beezy. (Guess he didn't care that the whole world can now ogle Minaj's ta-tas!)
If her Twitter fans could tear themselves away from staring at the "Starships" singer's chest, they would notice that the wacky fashionista was also sporting a gorgeous wedding gown, which hung off the star's curves, a huge white wig and her signature colourful nails.
The W fashion shoot had Nicki dress up in many silk embroidered gowns and outlandish wigs in the style of the royal French court in the 18th century; costumes which are practically day-wear for Nicki. (Have you seen her famous 2012 Grammys outfit?)
We're just waiting for the day when Minaj is caught wig-free and bare-faced.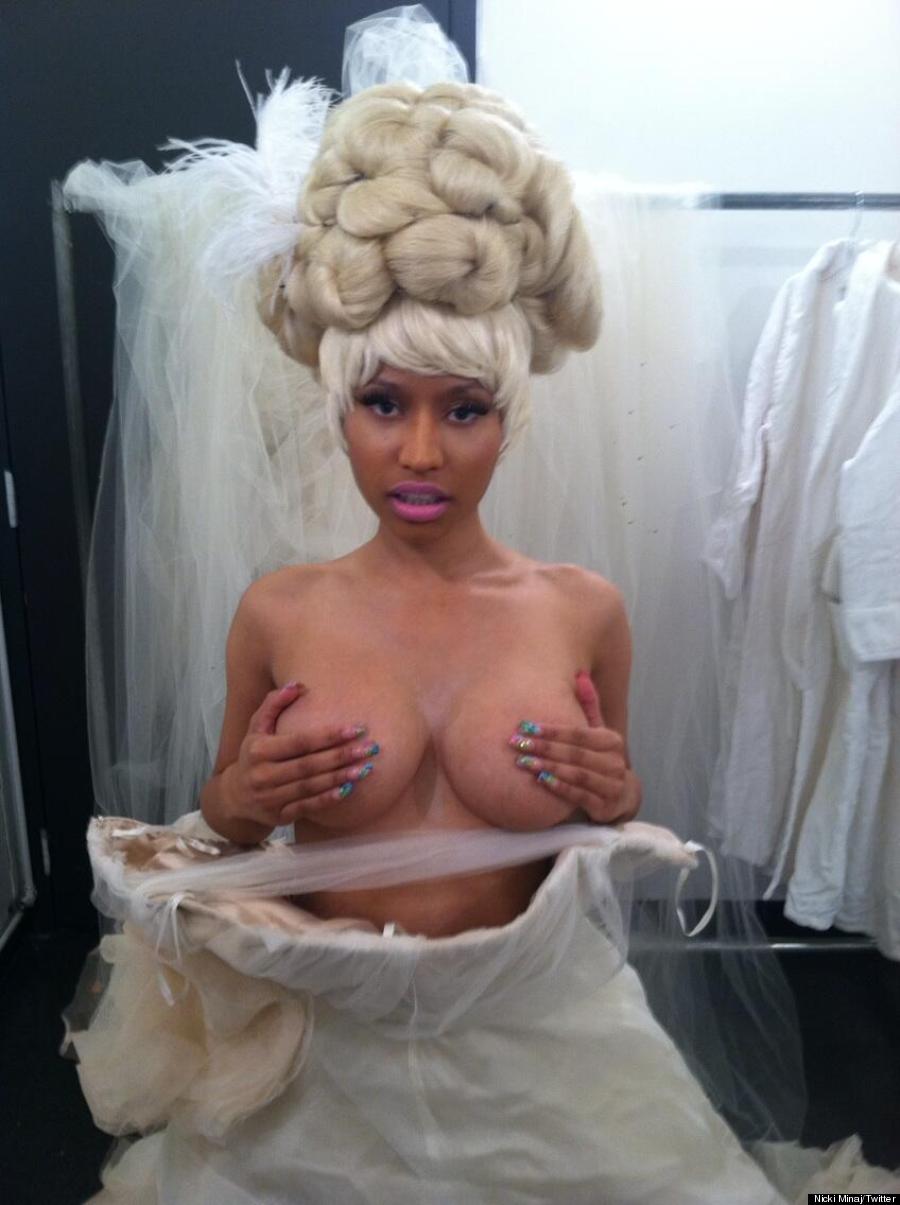 Also on HuffPost
Nicki Minaj's Style Evolution