Kate Middleton's hubby, who turns 31 on June 21, is probably preparing for the imminent arrival of his first born rather than embarking on a pub crawl to celebrate his special day.
The future king is reported to be spending the day "privately" which probably means he will be with his Duchess and maybe even his rascally brother, Prince Harry. (Although if Harry had his way, he and his bro would be getting their drink on with royal partiers Princess Eugenie and Princess Beatrice.)
So, just in case we never see the second in line to the throne in his dashing military outfits again, let's take a look at his best moments in uniform.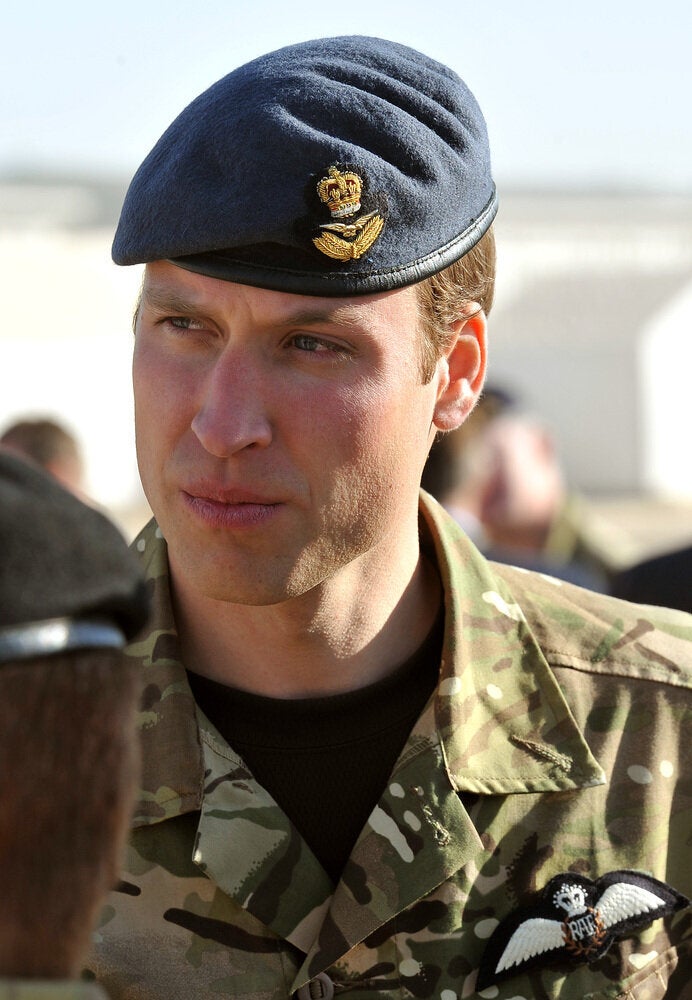 Prince William's Military Uniforms