Even the Japanese can't get enough of our girl Carly Rae Jepsen!
The Canadian cutie went overseas (and then some) for the MTV Video Music Awards Japan over the weekend in Chiba, Japan, where she picked up the Best New Artist Video Award for her hit song "Call Me Maybe."
But who cares about another award? Let's talk about that dress. The 27-year-old sported her newly dyed red signature bangs and a hot, playful frock which featured exaggerated hips.
The Didit Hediprasetyo Fall 2012 Couture mini showed off the B.C.-native's gorgeous gams which were further accentuated by black stilettos. Awww, our baby girl is growing up!
Gone are the days where the pint-sized celeb would wear infantilizing heart dresses and girlish ruffled frocks.
In there place are sexy sheer mermaid gowns and edgy avant-garde costumes.
We're loving this more mature Carly!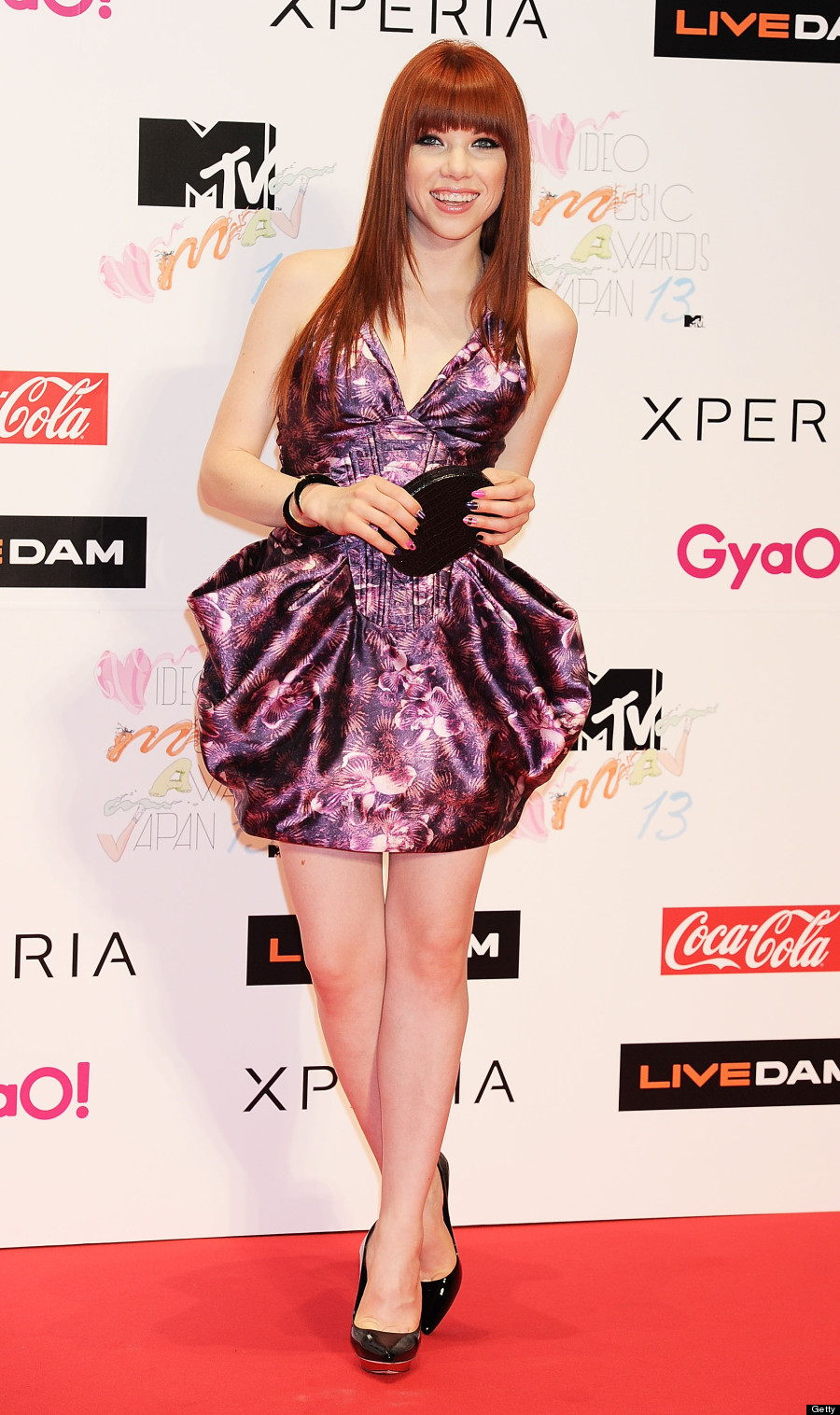 Carly Rae Jepsen's style evolution:
Carly Rae Jepsen's Tween-Leaning Style