Money from the T-shirts, which are being sold online, is being donated to the Canadian Red Cross Alberta Floods Fund.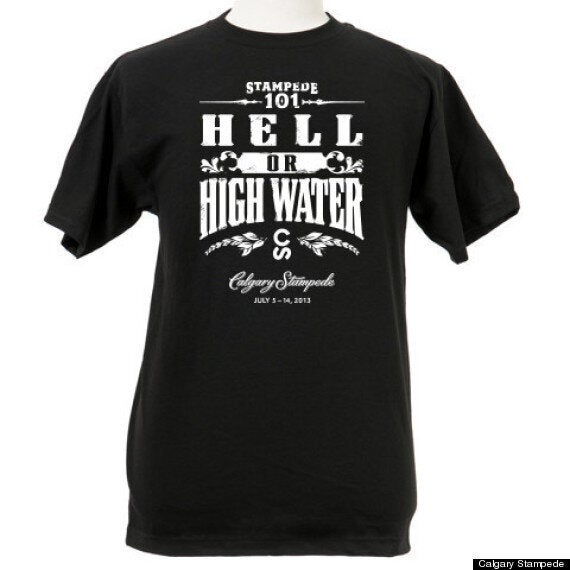 The phrase has turned into a rallying cry to get Calgary's rodeo grounds ready in time for the July 5 start of the 101st edition of the world-famous event.
Stampede president Bob Thompson said Monday that the Greatest Outdoor Show on Earth would be going ahead "come hell or high water."
He said the Stampede has never been cancelled despite two world wars and a Great Depression.
Stampede spokeswoman Deanne Carson says the slogan has become a symbol of the community coming together.
"It has really become a tagline to the optimism, power and resiliency of the community to get the job done no matter what obstacles we face."