Sporadic flooding is now hitting the Alberta capital.
Edmonton was under a flood watch on Tuesday as heavy rains continued to pound the region.
"We are seeing some localized flooding on our roads this afternoon," said Edmonton Mayor Stephen Mandel.
Several road closures were in effect along Yellowhead Trail, and drivers were advised to use caution.
Edmontonians were also advised to stay away from the river. Four 'surfers' on the North Saskatchewan River were also ordered off the river by a Fire Rescue boat.
Edmonton and Devon were issued a flood watch on Friday, after a flood ravaged through large parts of southern Alberta.
More photos from Edmonton below: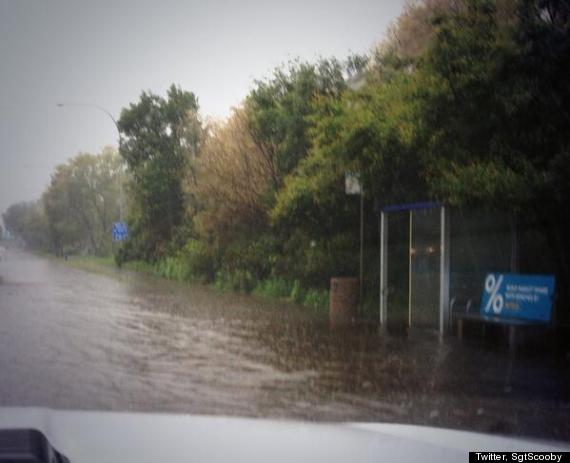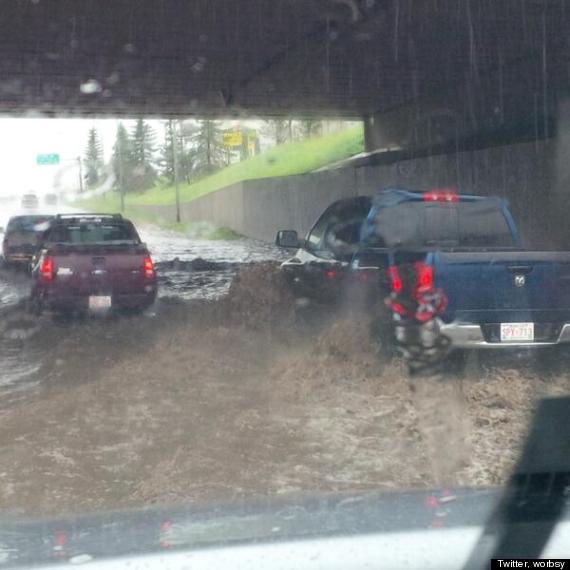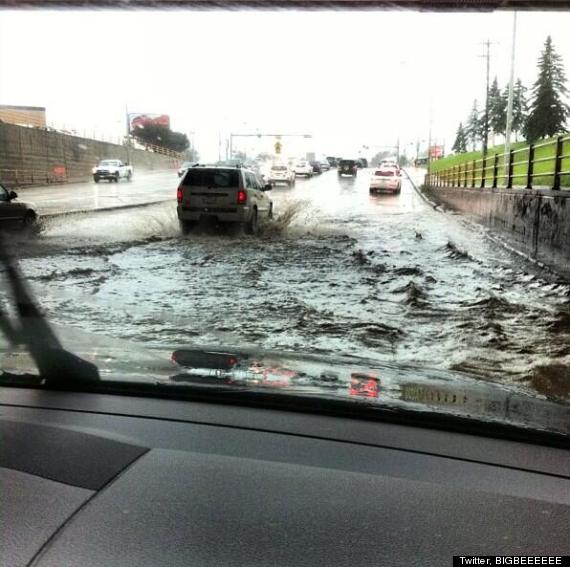 Also on HuffPost