A massive swarm of bees has brought a Toronto construction site to a halt.
Workers in front of Union Station apparently unleashed the swarm while breaking ground for the busy transit hub's ongoing revitalization.
In a flash, digging equipment was swallowed by a swarm of bees.
News anchor Roger Petersen came across the spectacle Wednesday morning, telling The Huffington Post, the bees "just swarmed it."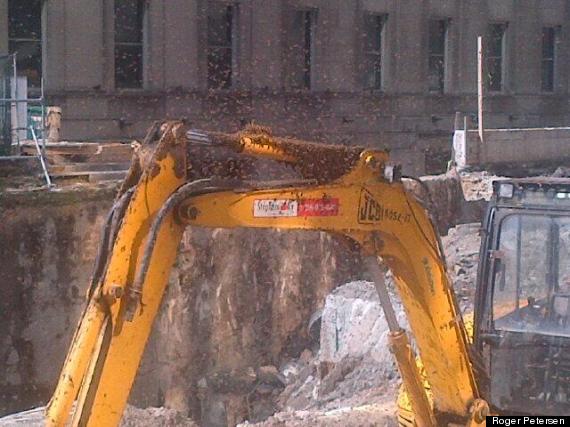 Construction was, understandably, halted until the bees dispersed.
No word, as of yet, where the swarm came from, but burrowing bees are not uncommon, according to the bee aficionados at All About Bees -- as bumblebees and even wasps have been known to dig deep to build their nests.
Also on HuffPost
Awesome Animal Photos Of 2013