Here is what we know about Maggie Gyllenhaal: She is an incredible actress, she's Jake Gyllenhaal's sister and she has questionable style.
The latter was evidenced on Tuesday when the "Dark Knight" star posed on the "White House Down" red carpet wearing a white and black diamond-print Christian Dior gown.
The main feature of the frock? A wool peplum attachment, which Elaine Lui of Lainey Gossip hilariously says look like a hair scrunchie. Lainey, we couldn't agree more!
To be fair, this isn't the worst outfit we've seen on the 35-year-old. That dubious honour goes to the fur sweater dress Maggie wore at the 2013 Riverkeeper's Fishermen's Ball in April. (We still have nightmares about it.)
What do you think of Maggie's peplum dress?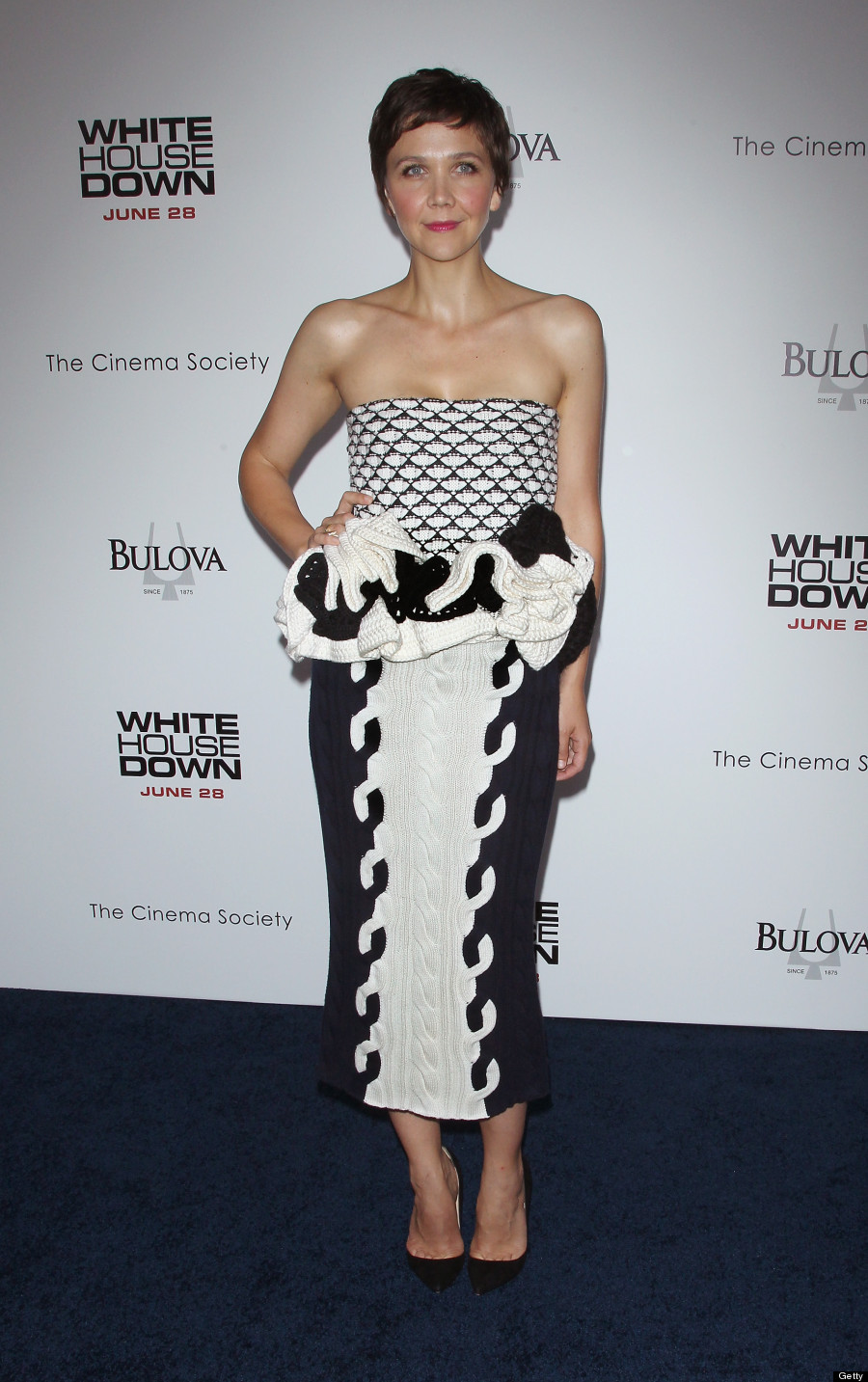 More of Maggie's memorable style moments:
Maggie Gyllenhaal's Style Evolution