Snooki has gone from party girl to The Hulk!
The loudmouthed former "Jersey Shore" star showed off her weight loss and newly fit body in an Instagram photo which she captioned: "Getting more toned & defined !! #muscles #fitlife"
But would you look at those rock-hard abs and defined biceps! You would think you were staring at her former co-star, the ab-alicious The Situation, not a former beach bunny who got punched in the face at a nightclub.
The 25-year-old has been slowly but steadily changing her life around ever since she finished her boozy, partying ways; Snooki (real name Nicole Polizzi) gave birth to a son, Lorenzo, last August and lost 44 pounds due to a healthy new fitness and nutrition regime.
But just because she's not on a reality show anymore, doesn't mean the former bump-it hairmaster doesn't miss the spotlight. The outspoken star likes to show the world how much her hard work pays off on her Twitter and Instagram accounts and can't resist a red carpet to show off her svelte body.
What do you think of Snooki's new look?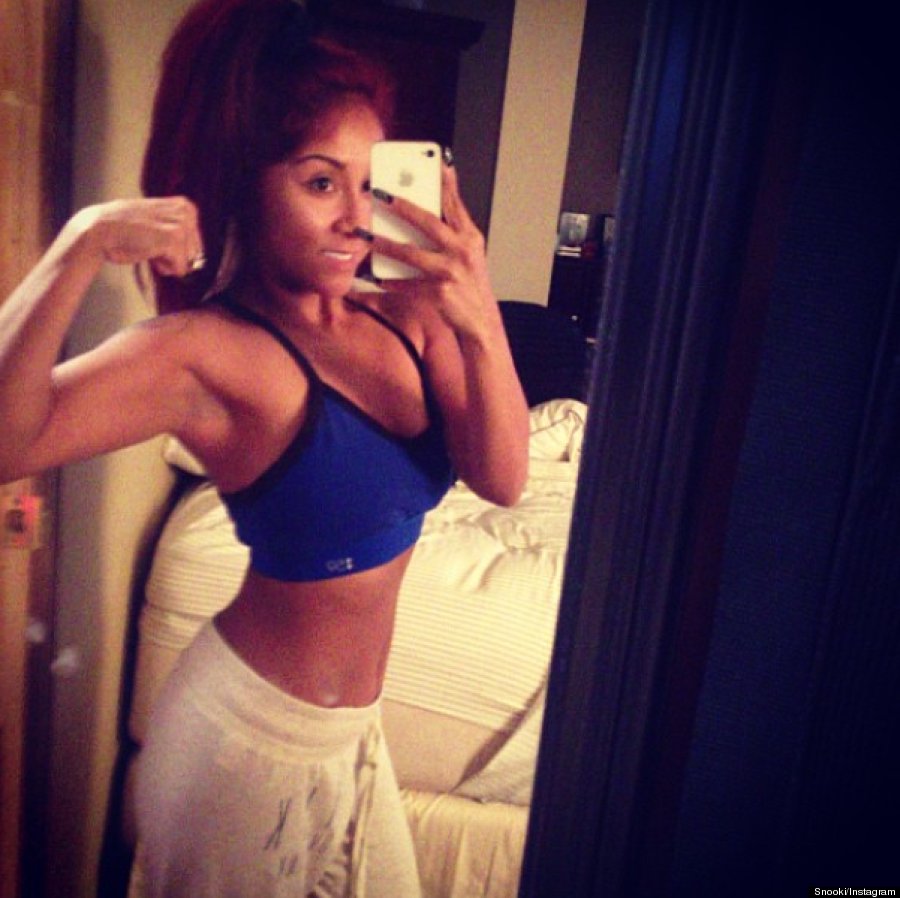 Wow, she's really changed: