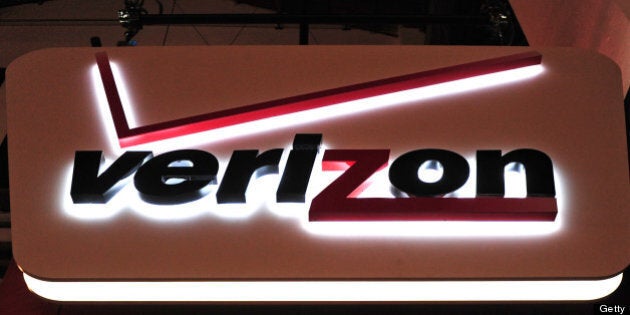 TORONTO - The Toronto stock market was lower Wednesday as telecom stocks dropped sharply amid a report of a potential new player in the Canadian wireless sector and pressure on gold miners as bullion prices retreated to three-year lows.
The S&P/TSX composite index lost 61.18 points to 11,944.24.
The telecom sector led decliners, down 5.5 per cent after the Globe and Mail reported that Verizon Communications Inc. (NYSE:VZ) has made an initial offer for Wind Mobile and is starting talks with Mobilicity, two of Canada's smaller wireless network operators.
Story continues below slideshow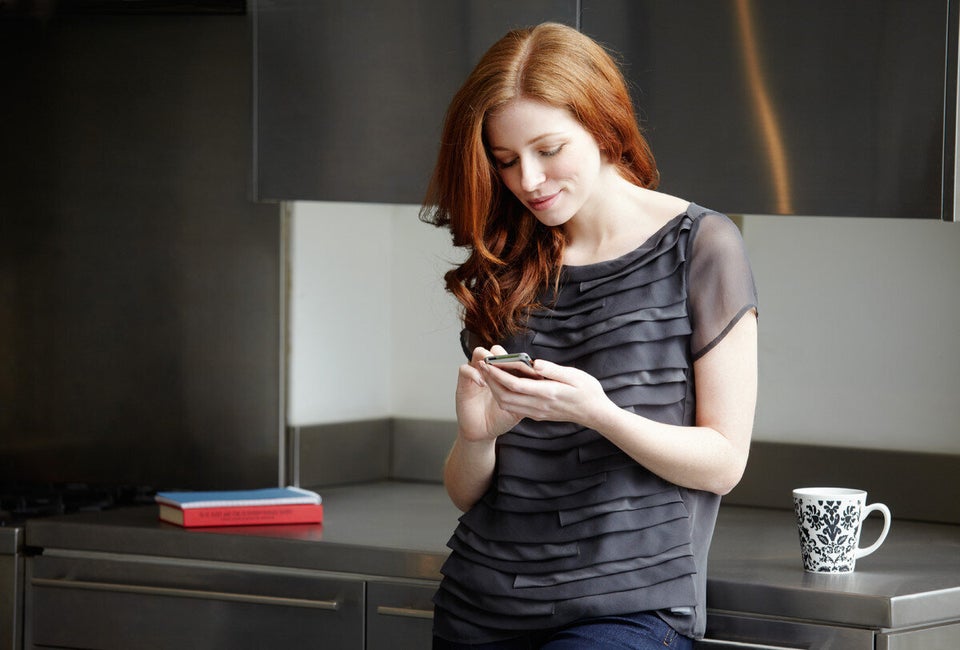 What You Need To Know About Wireless Code of Conduct
The Globe says two people familiar with the situation told it that Verizon's initial offer for Wind is worth about $700 million.
The potential for competition from a big American telecom punished the big Canadian telecoms, although most were off early lows. Telus Corp. (TSX:T) dropped $2.55 or 7.64 per cent to $30.82, Rogers Communications (TSX:RCI.B) fell $3.87 or 8.43 per cent to $42.02, while BCE Inc. (TSX:BCE) gave back $1.82 or 4.2 per cent to $41.50.
"The competition that's been out there lately, they've been smaller companies and there's been some involvement with overseas companies," said Colin Cieszynski, market analyst at CMC Markets Canada.
"But Verizon is completely different. (They have) incredibly deep pockets and resources and a company that is clearly committed to North America and understands the market. They could be a pretty serious competitor if they decided they wanted to be."
Verizon gained three cents to US$50.47 on the New York Stock Exchange.
The Canadian dollar was up 0.32 of a cent to 95.48 cents US as the U.S. dollar weakened following the release of data showing U.S. growth in the first quarter wasn't as robust as previously thought.
The loonie has been hit with a series of losses recently because of a U.S. dollar that has strengthened on indications that the U.S. Federal Reserve looks set to ease up on its bond purchase program.
U.S. markets also advanced as the Dow Jones industrial average gained 95.53 points to 14,855.84 after the U.S. Commerce Department said it now estimates U.S. gross domestic product grew at an annualized rate of only 1.8 per cent. That is down sharply from the previous reading of 2.4 per cent but still stronger than in the fourth quarter.
The steep revision was mostly because consumers spent less, suggesting higher taxes are having a deeper impact on economic growth.
However, analysts thought that performance should improve later in the year.
"Beyond mid-year, we expect the restraining effect from fiscal policy to wane, allowing growth to strengthen closer to three per cent over the final two quarters of this year," said RBC assistant chief economist Paul Ferley.
"Growth at this pace offers the prospect of putting sustained downward pressure on the unemployment rate. Such is consistent with the Fed starting to reduce its asset purchases in the final quarter of this year and ceasing these purchases altogether by mid-2014."
The Nasdaq was up 22.21 points to 3,370.1 while the S&P 500 index advanced 9.78 points to 1,597.81.
On the TSX, the gold sector was also down about four per cent as speculation over what the Fed will do in tapering its US$85 billion a month in bond purchases continued to pummel gold prices. The August contract fell $42.10 to a three-year low of US$1,233 an ounce. Barrick Gold (TSX:ABX) fell 97 cents to C$15.94.
Fed chairman Ben Bernanke said last week that the pace of bond buying could slow later this year as long as economic data shows continued improvement. A string of solid economic data released Tuesday on manufacturing, housing and consumer sentiment has further reinforced the view that the central bank is ready to act and could wind up the program by next year.
The TSX gold sector is by far the worst performer on the Toronto market, down 46 per cent so far this year. Share prices in gold miners were already feeling pressure as bottom lines were hit by rising costs. But gold prices have deteriorated steadily this year as the precious metal loses its appeal as a hedge against inflation and deteriorating currencies.
"Over the last two years, the whole safe haven thing has kind of been eroded," added Cieszynski.
"(Bullion is) traditionally an inflation hedge. So it's gone up when people were worried about inflation and with commodity markets staying relatively low and not going anywhere, the inflation pressures aren't there and that's dragging on gold and silver too."
Transport giant Bombardier Inc. (TSX:BBD.B) also dragged the TSX lower after the company announced that the first flight of its new CSeries jet has been delayed by a month to the end of July. Its shares fell 18 cents to $4.49.
Other commodities were lower and the energy sector was down 0.3 per cent as the August crude contract on the New York Mercantile Exchange down 99 cents to US$94.33 a barrel. Imperial Oil (TSX:IMO) shed 38 cents to $39.54.
The base metals sector was up 0.32 per cent with July copper down two cents at US$3.05 a pound. Teck Resources (TSX:TCK.B) gained 28 cents to $22.22.
The consumer staples sector was the strongest component, up 1.4 per cent as grocer Loblaw Cos. (TSX:L) rose 78 cents to $47.55.
Techs were also supportive as BlackBerry (TSX:BB) rose 18 cents to $15.50.
Markets were also calmed by comments by China's central bank that eased fears of a credit crunch in the world's second-biggest economy.
China's central bank caused a global rout in markets on Monday after it moved to curb so-called shadow banking — unregulated lending to companies starved of credit by traditional banks. Investors worried that would cause an increase in borrowing rates for companies, hurting business. On Tuesday, the central bank issued a statement saying it would act to keep credit markets functioning, if needed.