Getty
It seems that Blake Lively wears the pants in her marriage!
The former "Gossip Girl" has final say over what husband Ryan Reynolds wears, according to the Canadian hottie.
"I would never walk out of the house without her approval," Reynolds told Extra at the premiere of his new movie "Turbo" in Barcelona.
The 36-year-old actor, who married the 25-year-old cooking queen in a secret wedding ceremony in 2012, said his wife chose the outfit he wore to the premiere (and the after-dinner) which consisted of a light blue button-up, coral tie, grey trousers and chinos. But not even Serena Van Der Woodsen could tell the "Green Lantern" star to hide that famous smile.
We have to say that we don't think the Canuck needs much help in the wardrobe department; When "The Propsal" star isn't rocking preppy suits on the red carpet, he's looking fine in casual wear that's a mix of Uptown boy meets Lower East Side hipster. The buff cutie has a knack for relaxed yet formal dressing that not even Blake can take credit for. (But maybe ex-wife Scarlett Johansson had something to do with it?)
Regardless, we think that Ryan and his Vogue covergirl wifey are a perfect (and stylish) fit for each other!
The outfit Blake chose for Ryan: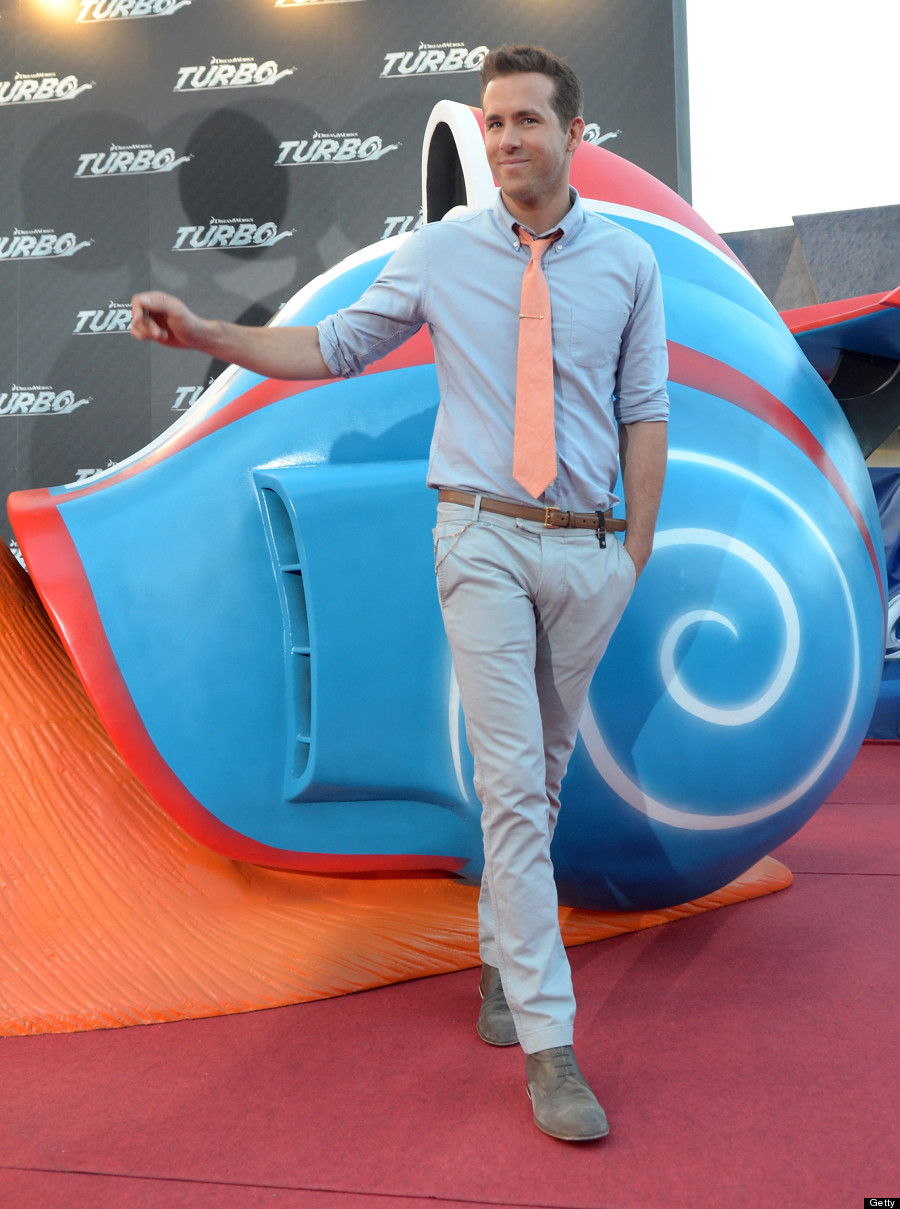 No fair! Blake looks good in everything: