By now we know that Blake Lively dresses husband Ryan Reynolds, but does the Canadian actor do the same for his wife?
The former "Gossip Girl" star, who married the Canadian actor in a secret ceremony in 2012, got all gussied up in a LGD (Little Gucci Dress) at the luxury retailer's perfume event in Shanghai on Thursday. (Blake was named the face of Gucci Premiere perfume last year.)
With her hubby nowhere to be seen, the 25-year-old domestic goddess looked perfectly at ease in the hot metallic bronze strapless dress which she accessorized with a black statement necklace and of course, her gigantic $2-million wedding ring.
It's no wonder the Vogue covergirl is so comfortable wearing glamorous gowns; the self-described "no booze drinker" says she dresses herself without the help of a stylist. (Guess Ryan isn't allowed in her closet!)
Leonardo DiCaprio's ex posted a photo of the event on her Instagram page, which showed the the blond (all 5'10 of her) standing next to an unidentified man who looked as if he were trying to hold back a wide smile as he put his arm around the svelte starlet's waist.
Let's hope Ryan Reynolds isn't the type to get jealous!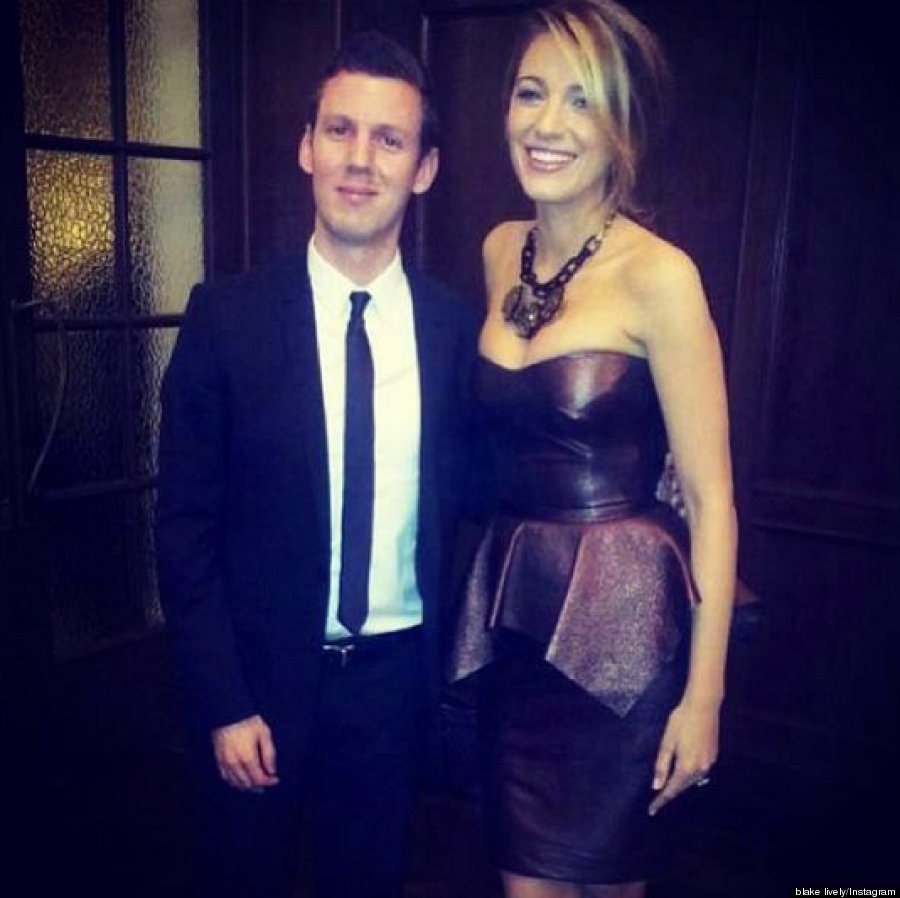 No fair! Blake looks good in everything: