Is that Joey Potter we spot? Nope, it's just Katie Holmes who looks as if she hasn't aged a day since she played the teen in the hit TV show "Dawson's Creek."
Tom Cruise's ex-wife was spotted sans makeup while taking in the Broadway show "Pippin" this week and girl has never looked better.
The 34-year-old went casual chic in slim-fitting white trousers, a matching tee and a pinstripe blue blazer. With her hair down and loose, Suri Cruise's mom could have passed for a teenager with her natural look. (Speaking of the stylish tot, where is she anyway?)
Perhaps the "Batman Begins" star wanted to enjoy a night on the town by herself; after all the single mom has been busy taking Suri to parks, having an on-screen (and maybe real life) romance with "Mania Days" co-star Luke Kirby and is reportedly gearing up to throw a "divorce party" on the first anniversary of her split from Tom Cruise this weekend. Phew, that would make anyone want to spend time alone!
It's good to know that brunette beauty doesn't feel she has to dress up as if she's at the Met Gala every day!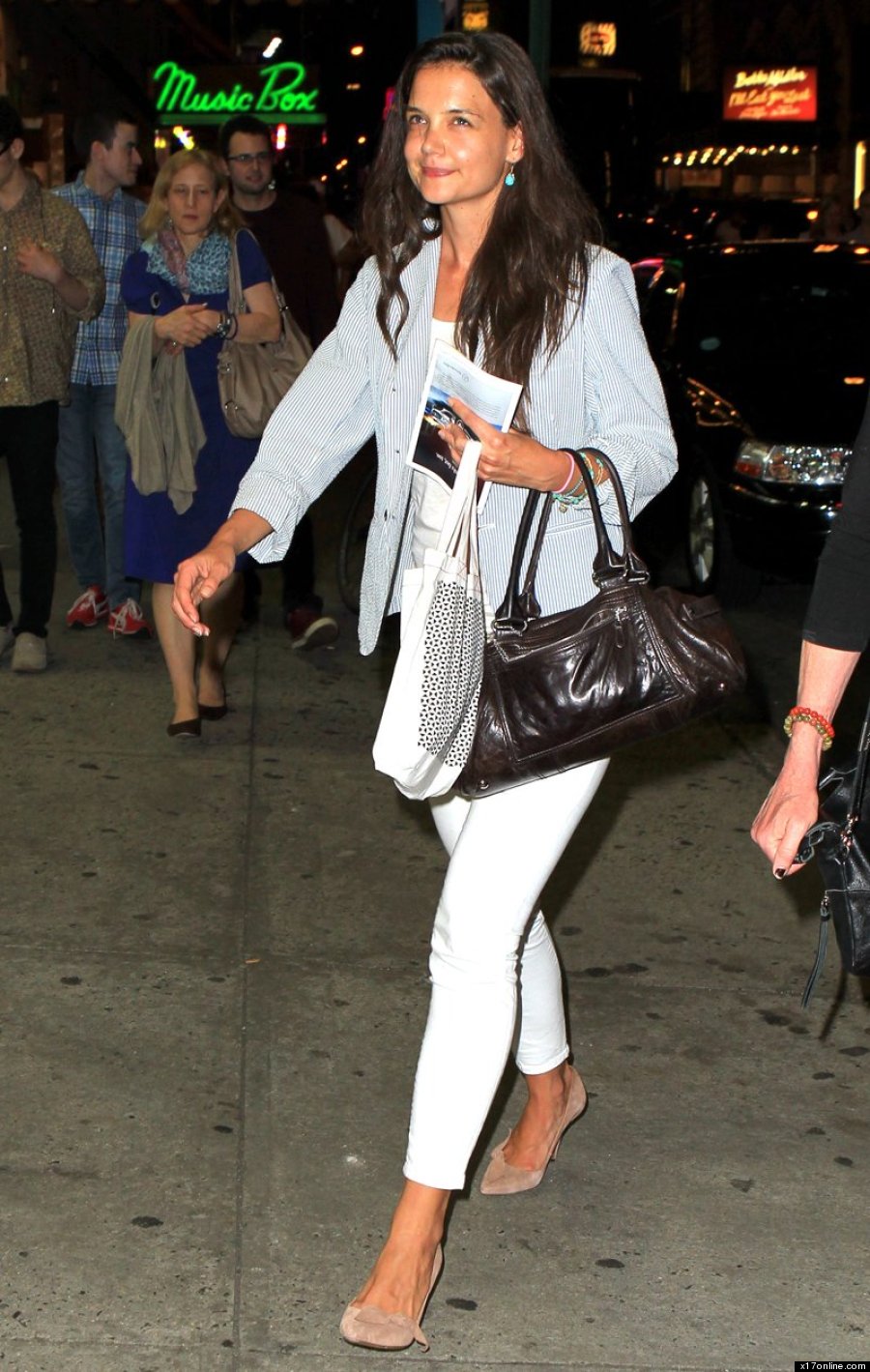 Also, just for fun: Remember this?
Tom Cruise & Katie Holmes