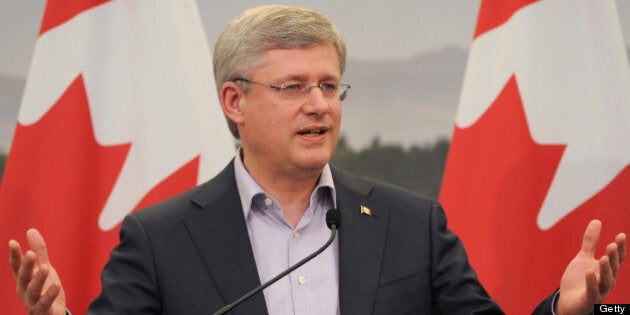 Half of Canadians would not consider voting for the Conservatives in the next federal election, a new Nanos Research poll suggests.
In an interview airing Saturday on CBC Radio's The House, Nik Nanos of Nanos Research tells host Evan Solomon "the Conservatives are turning off voters."
The online survey found that 51.5 per cent of Canadians would not consider voting for the Conservatives, compared to 36.4 per cent seven months earlier.
The survey shows there's been a significant decline in the number of "people the Conservatives can try to grab, over the last number of months, and it speaks to the tough job that the Conservatives have," Nanos said.
The national survey was conducted just as MPs closed out the spring sitting of Parliament amidst several controversies, including a $90,000 cheque Stephen Harper's former chief of staff gave to Senator Mike Duffy and RCMP investigations into the Senate expenses scandal.
According to Nanos, the survey shows Canadians may be gripped with "fever" for the opposition parties.
Survey indicates possible support
The survey showed the number of Canadians that would consider voting for the Liberals grew to 62.4 per cent, from 51.5 per cent last November.
Similarly, the number of Canadians willing to consider voting for the New Democrats also climbed, up to 58.4 per cent from 50 per cent seven months earlier.
Canadians were asked, "Regardless of how you actually vote federally, would you consider or not consider voting for the following parties?"
The online survey of 1,000 Canadians was conducted between June 16 to 19, at the beginning of the last week the House of Commons was sitting. The random online survey carries a margin of error of plus or minus 3.1 percentage points, 19 times out of 20.
Nanos explained that the number of accessible voters can be more important than a so-called "horse race" poll, which asks voters which party would get their vote if an election was held today, because it speaks to "who has the greatest potential for growth."
Another Nanos poll, released on Friday, put the Conservatives behind the Liberals in overall voting support.
That survey showed support for the Liberals at 34.2 per cent, Conservatives at 31.3 per cent and the New Democrats at 25.3 per cent.
The national Conservative policy convention, now postponed to the fall due to the floods in Alberta, is being touted as an opportunity for Harper to reset the agenda ahead of the next federal election in 2015.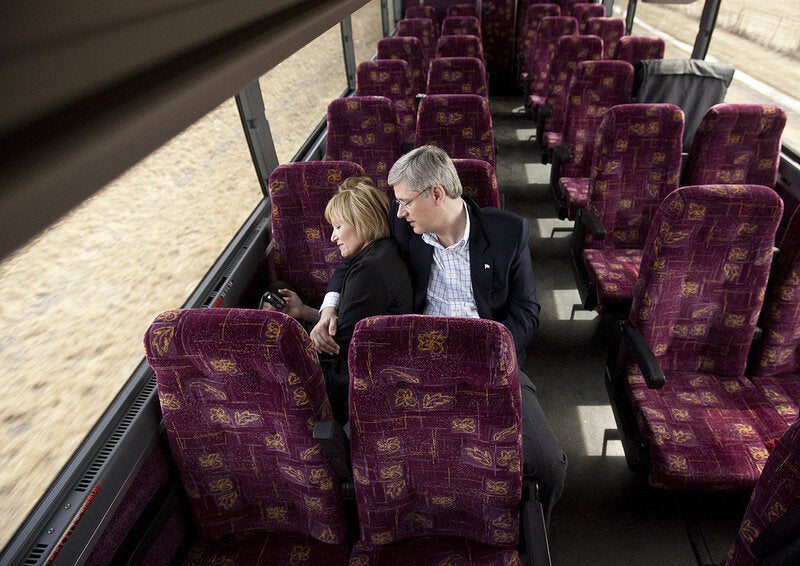 Memorable Stephen Harper Pictures