A 44-year-old grandmother from B.C.'s North Coast has been in the ocean for over 24 hours, as she aims to complete a 58-kilometre swim to raise money and awareness for the fight against prostate cancer.
Dayna McKay began swimming from Prince Rupert harbour to her island community of Lax-Kw'alaams, a village also known as Port Simpson.
McKay was inspired to undertake the swim after her uncle Billy Sampson was diagnosed with prostate cancer in 2009. Last year, McKay successfully swam the crossing, in the opposite direction, in around 24 hours.
This year — with eagles soaring overhead and wolves howling from the shores — McKay has fought off leg cramps and strong tides while dodging kelp fields, seals and tanker traffic as she pulled herself along in the water Friday night and Saturday morning and afternoon.
Her husband guides her from a nearby support boat. She never leaves the water.
McKay was hoping to complete the crossing, which is wider than the English Channel, in 19 hours, but it now looks that she should finish over 24 hours. As of 6:45 p.m. PT Saturday, her team told CBC News that she had several hours to go still.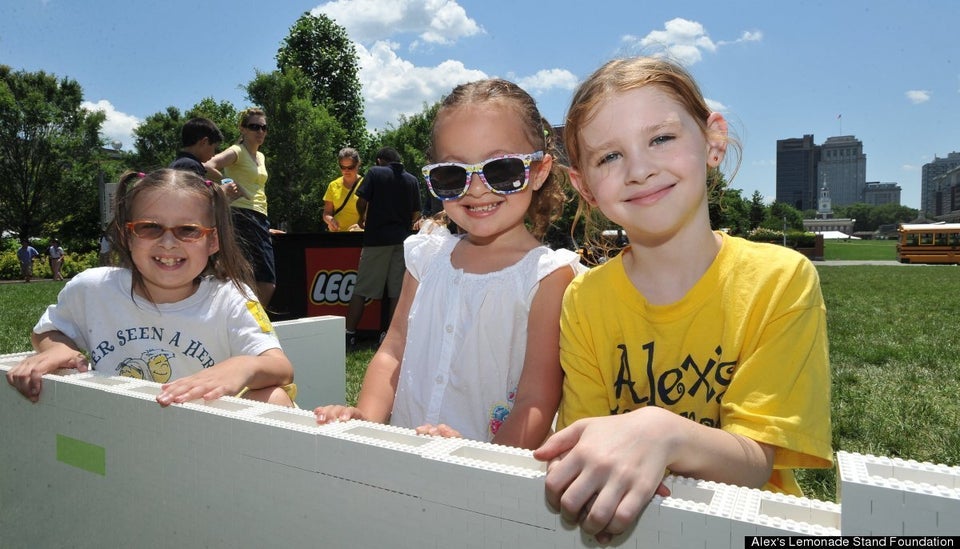 Cancer Foundation Builds World's Largest LEGO Lemonade Stand