Aishwarya Rai better watch her back, there's a new Bollywood star on the rise!
Actress Alia Bhatt covers the July-August issue of Harper's Bazaar India and gives seasoned veteran Rai a run for her money in the style department.
The 20-year-old part-time model's long dark hair has been cut into a chic bob and wears a strapless grey Gucci dress and leopard-print stilettos while walking up a ladder (to the top of the Bollywood movie star pack?)
The Mumbai-born cutie, who had her breakout moment in the successful 2012 film "Student of the Year," is working hard to become a familiar face by acting in two new movies: "2 States" with fellow Bollywood actor Arjun Kapoor and "Highway" with Randeep Hooda.
But can the active Twitter user measure up to Aishwarya, a former Miss World who is known as the Most Beautiful Woman in the World?
We'll have to give Alia a few years to start the comparisons but the rising star, whose parents and sister were actors and filmmakers, is on the right track; not only is she the face of Garnier and Maybelline in India but girl has some seriously sexy style. (Check out her thigh-skimming metallic mini at the Screen Awards in Mumbai last year.)
And while the dark-haired beauty may not be the Queen of Cannes style or a Royal Ascot regular, she's well on her way to wrestling for the title of Bollywood's Most Fashionable Woman.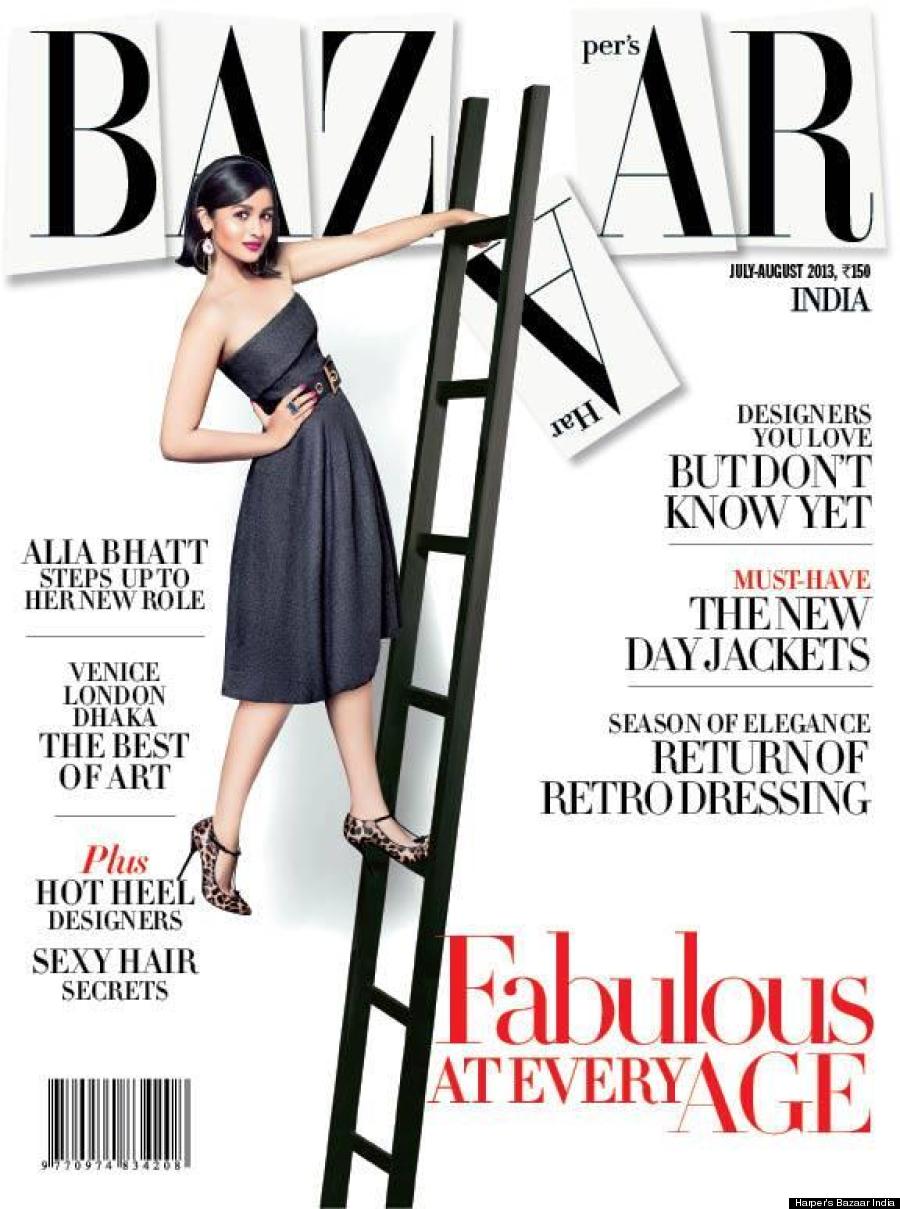 Alia's so cute!