Both Will and Kate have already received baby gifts for the heir-to-be, including a custom baby box from Finland. Kela, the Social Insurance Institution of Finland, has sent Will and Kate a traditional box that includes everything from newborn clothes and toys to condoms. The box itself can also be turned into a bassinet when emptied — how convenient.
"We were delighted to receive the very kind gift of the maternity package from the Finnish government," said a spokesman for Kensington Palace. "It was a very thoughtful gesture and we're very grateful for it. I'm sure the Duke and Duchess will be very interested to see the contents."
But essentials aside, the Duchess and Duke have also received some absurd gifts. British celebrity jeweler Theo Fennell has designed a custom $15,000 bracelet for the Duchess of Cambridge, that's equipped with a mini diaper cream holder, according to E! News.
Check out some of these gifts so far and Kate Middleton's best maternity looks: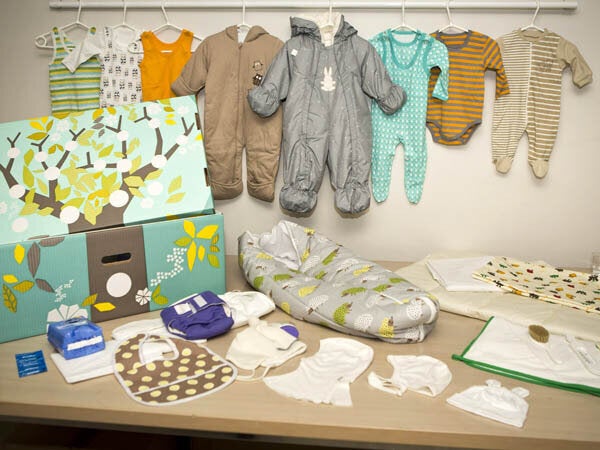 Weird Baby Gifts For Will And Kate