Canadians may revel in the splendours of summer — hot-weather clothing and open-toe footwear, trips to the lake or seaside, and the no-fuss joy of outdoor cooking on the grill. But those lazy days of summer also come with a slew of health hazards, from bug bites and burns to sore feet and serious injuries.
Here are five of those warm-weather pitfalls and how to avoid them:
It seems like a simple idea — turn on the mower and cut the grass. But each year, thousands of North Americans are injured performing this gardening task, sometimes seriously.
From 1990 to 2006, 1,161 Canadians went to hospital emergency departments with lawn mower-related injuries, with roughly half of them aged 14 and under, statistics gathered by the Canadian Hospitals Injury Reporting and Prevention Program (CHIRPP) show. In 2009, the most recent year for which CHIRPP figures are available, about 40 Canadians were seen in emergency rooms for mower accidents, with about one in five admitted to hospital for treatment; 80 per cent were male.
Story continues below slideshow: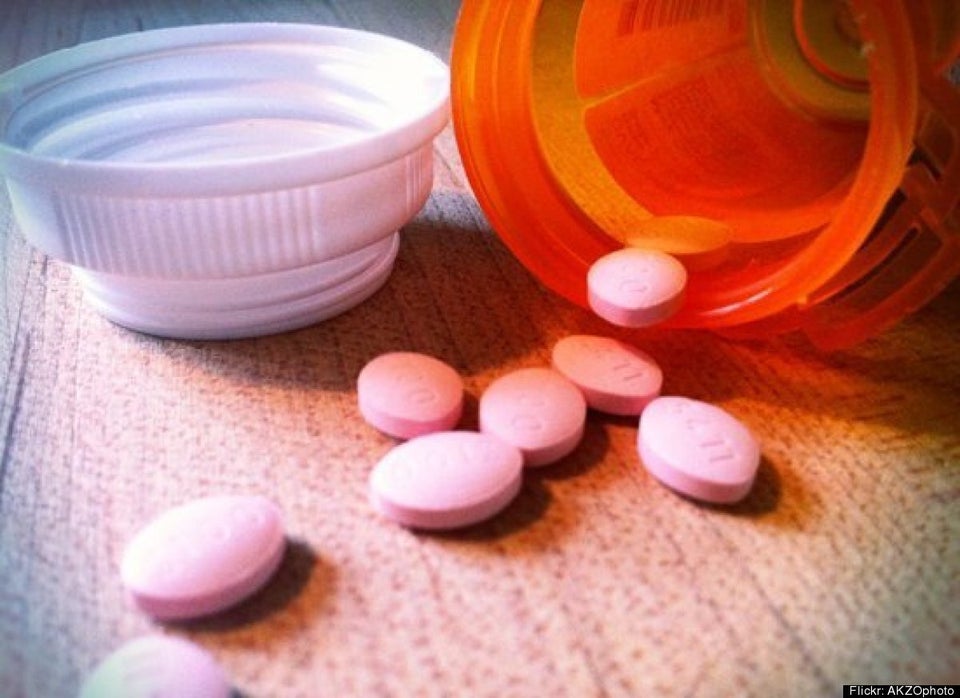 Summer Health And Safety Tips
Rocks and sticks caught by the machine's blades can become air-borne projectiles that can lacerate skin on legs or other body parts or slam into an the eye of the person mowing or a nearby bystander.
With hot weather, there's also a tendency for people to dress inappropriately for the job they're doing — mowing barefoot or wearing open-toe sandals and skimpier clothes that leave skin bare and vulnerable to injury.
Trauma doctors see not only cuts but amputated fingers, toes and worse.
"A few years ago, we had a near-complete hand amputation," says Dr. Anil Chopra, head and medical director of emergency medicine at University Health Network in Toronto.
"Somebody was trying to fix a lawn mower and it accidentally turned on and the patient got his hand and wrist caught in the blades."
Severe cuts and amputated fingers are unfortunately all too common an occurrence, agrees Dr. David Claypool, an emergency physician at the Mayo Clinic in Rochester, Minn.
"Common sense says obviously shut your machine down entirely, but I think what happens is some of these mowers these days have automatic blade stops and (people) are quick to reach underneath when it's running, assuming the blade is stopped and it's not."
Head and spinal injuries — even death — can occur when a riding mower topples over because the operator loses control, says Claypool.
"People need to be more cautious on hills and grades as they mow."
To avoid injury: clear sticks, rocks or other debris from the lawn before mowing; wear sturdy closed-toe shoes or boots, long pants and long-sleeved shirts, and sunglasses to protect the eyes from flying objects and UV rays from the sun; make sure the machine is turned off before touching blades or other moving parts; and save the beer or wine until after the lawns are done.
"It goes without saying that a high proportion of the injuries we see are alcohol-related," he says. "So no alcohol around machines."
There are few things that say summer like throwing steaks or burgers on the barbie. Yet backyard grillers need to remember it's the food they want to sizzle, not themselves.
Most serious burns occur either because the BBQer lit the outdoor grill incorrectly or used the wrong fuel, doctors say.
Charcoal-burning BBQs can be slow to come up to grilling heat, so some people try to hasten the process by dumping gasoline or lighter fluid on an already hot coal, which can send up an intense geyser of flame that can scorch the face and upper body.
With propane-fuelled barbecues, problems can arise at the beginning of the season if consumers fail to do simple maintenance — making sure the fuel regulator isn't leaking and hoses aren't blocked — to prevent fires or an explosion when turning on the grill.
Repeatedly trying to spark up a start-stubborn BBQ with the fuel valve wide open for any length of time can also cause an explosion when invisible clouds of propane suddenly ignite.
"The explosion can cause projectiles to injure the person, cause burns and throw the person back and have an injury related to the fall," said Chopra.
Trauma centres can get "horrific cases, with facial and eye burns," he says. "Sometimes you can have burns to over 50 per cent of your body that require special care in burn units."
Whether cooking up burgers, kebabs or hotdogs, the use of long-handled tongs to turn the food also will help prevent skin or clothing getting seared.
Should a burn occur, treatment depends on severity, says the Mayo Clinic's website.
For minor burns, hold the area under cool (not cold) running water for 10 or 15 minutes or until pain subsides or immerse in cool water or use cold compresses (not ice). Cover the burn with a sterile gauze bandage and take an over-the-counter pain reliever. For major burns, seek immediate emergency medical help.
The Canadian Propane Association offers these safety tips:
—Always open barbecue lid before lighting.
—Use service valve on propane cylinder to turn on gas supply. Next, turn on the burner and immediately use igniter switch. (Or ignite with a long BBQ lighter through the side access opening.)
—When finished cooking, turn off service valve first to ensure no propane is left in the hose; then close burner control valves.
—Make sure gas grill is shut off and cooled completely before covering BBQ.
Nasty sunburns are a common injury in the summer, says Chopra. "They're typically first-degree burns where you can have redness and itchiness and pain, all the way to second-degree burns where there actually is loss of the superficial layer of the skin.
"Obviously avoidance is best, using ample amounts of skin protection (sunscreen), wearing appropriate clothing, including hats and long sleeves as necessary, minimizing your exposure to the sun," he says, especially when the sun's rays are most intense, roughly between 10 a.m. and 2 p.m.
With a first-degree sunburn, soothing creams such as those containing aloe vera can help, as can cold compresses. And the person should keep themselves well-hydrated with water or other non-alcoholic beverages.
"If it's a big area and very itchy, you can use over-the-counter antihistamines, in small to moderate doses, as long as you don't have a medical condition (that prohibits their use)," Chopra says.
But with more severe burns that cause persistent redness, pain, blistering and peeling, "you should seek medical attention," he advises, noting that extremely bad sunburns may need treatment with corticosteroid creams.
Of course, prevention is preferable, as repeated sun exposure can give rise to serious skin diseases later in life, warns Claypool, adding that keeping exposed skin slathered with a minimum of SPF-30 sunscreen is de rigueur during the summer months.
"We're trying to prevent the acute injury today, but we're also trying to prevent the incidence of skin cancer, including melanoma, down the road."
While warm weather gets people outside, it also brings out the creepy-crawlies like spiders and ticks, as well as summer's curse on wings — blood-sucking mosquitoes — and potentially stinging bees and wasps.
As with sunburn, prevention is the best medicine when it comes to insect bites, says Chopra.
There are a number of steps to avoid mosquito chow-downs, including staying indoors from dusk until dawn when the critters are most active. Keeping ankles covered with socks and wearing long-sleeved pants and shirts — especially in light-coloured fabrics — can help keep bugs at bay.
Covering exposed skin with sprays or other topical products containing DEET can also discourage the little biters. And getting rid of standing water around the home also cuts down on mosquitoes by depriving them of places to breed.
Stopping mosquitoes from making a meal of you not only prevents those irritatingly itchy welts, but also avoids possible infection with West Nile, a potentially disabling or even deadly virus transmitted by the bugs in certain areas across much of the country.
Bites can be treated with cold compresses, by spotting on anti-itch creams or taking an antihistamine, says Chopra.
"They're generally benign, but we've had patients come in with 50 or 100 mosquito bites, which can be extremely irritating and difficult," he says, noting that extensive bites may be treated with anti-itch powders that are dissolved in bath water.
When it comes to diseases, mosquitoes aren't the only carriers.
In parts of eastern Canada and some areas of the U.S., ticks that transmit Lyme disease are also endemic, often in wooded areas.
"If you're concerned you were bitten by a tick in an area that is endemic for Lyme, then you should be seeing a health-care professional, especially if you see a bull's-eye rash," says Chopra.
Early symptoms are flu-like, including low-grade fever, sniffles, and aches and pains. Left untreated, the disease can progress weeks or months later to involve the bone, nervous system and heart. "And those can be very serious," he says.
"So obviously we want to catch it in the first couple of days or weeks of the rash and flu-like symptoms," he says, noting Lyme can be treated with an antibiotic.
Protective clothing — long pants with sealed cuffs along the bottom over socks and shoes — can prevent blood-sucking ticks from latching onto feet and legs. DEET-containing products on skin and clothes sprayed or impregnated with permethrin can also help prevent tick bites.
In some areas of North America, "ticks are on the uptick," says Claypool. "But it's more than Lyme disease to think about now. There's rising incidences of a couple of other tick diseases — anaplasmosis and babesiosis."
For those who run afoul of bees and wasp — and aren't allergic to their venom — painful, swollen stings can be treated at home with an ice pack and over-the-counter antihistamine, doctors say.
"But if you start to get severe hives and wheezing troubles, it's time to go to an emergency room, especially if your lips start to swell," warns Claypool. Those can be symptoms of a severe allergy that can quickly lead to fatal anaphylactic shock.
Ah, summer: Getting out of heavy winter boots and shoes and into open-toed and -heeled footwear that makes tootsies feel cool and light.
But wearing flip-flops or sandals can create unexpected problems. Thin soles can put the wearer at risk for cuts or punctures from walking over sharp objects like nails or broken glass.
More often, such warm-weather apparel can lead to painful, achy feet, legs and back.
"If you are wearing an unsupportive sandal, a flat flip-flop for example, then the arches of the feet are inappropriately supported and the feet are not well-protected," says Lisa Irish, a pedorthist in Burlington, Ont., who specializes in treating lower limb problems with orthotics and footwear modifications.
"So you can develop strains within the foot, muscles don't function very well. You can get ligament strains, tired, aching feet, all those kinds of things."
Problems in the feet caused by unsupportive footwear like flip-flops can transfer up the leg, leading to biomechanical dysfunction — and pain — in the knees, hips and lower back.
A person's activities should dictate what is worn on the feet, stresses Irish.
"If you're sitting beside the pool and you're walking from the pool to the house or you're at the dock ... and walking to the cottage door, flip-flops aren't necessarily evil. However, if you're going to be walking for any length of time, then you really need something more supportive."
Spending hours sightseeing is best done with a supportive walking shoe — not a flimsy, flat- or low-heeled sandal, she says.
The little between-the-toes strap on flip-flops, for instance, allows the foot to wander on the top of the footbed, she says. "Straps need to hold your foot more appropriately on the footbed.
"If the footbed is completely flat, not contoured at all, the foot is not well-supported and you're setting yourself up for some kind of heel pain or arch pain or some other problem up the leg."
However, some sandals do incorporate supportive features: a base that is as wide as your foot and the same shape; thicker soles; and a cupped heel that keeps the foot in place while walking.
Opting for footwear with sole contours that support the arches and other parts of the foot not only are more comfortable, but they also avoid biomechanical problems that can be difficult to reverse if allowed to persist season after season.
Women, in particular, "notoriously wear sandals that are too small for them or the shape is inappropriate for their foot shape," she says. "If your foot extends beyond the base at all, that's not the sandal for you."