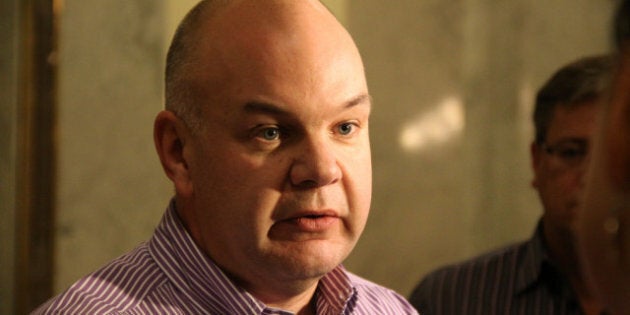 Twelve Alberta Health Services top executives will be paid out $637,000 in bonuses.
AHS' 2012-13 financial statements were published to the Alberta Health's website earlier this week and detail more than $13 billion in spending.
Alberta Health Minister Fred Horne dismissed the entire AHS board last month after its 10 members voted to award $3.2 million in bonuses to 99 employees amid wage freezes and employee cuts - and despite a request from the government to reconsider.
Story continues after the slideshow
At the time, Horne said he did not want to meddle in the pay issue, but decided to step in when he learned that some of the executives wanted to forgo the bonus, but were told by the board they had to take it.
However, Horne announced last weekend executives would receive their bonuses.
Critics, however, have accused Horne of misleading the public about the firings, saying his reasons for dismissing the board raise questions.
On June 19 - a week after he fired the board - Horne signed off on the financial statements. While approving the bonuses he continued to tell the public he was seeking legal advice to find out if AHS could revoke them.
"If AHS were to withhold the payment of this component of their compensation, AHS could be considered in breach of contract as pay at risk made up a part of these employment agreements," Davidson wrote in a letter to Horne dated June 26, according to CBC News.
"AHS is unable to unilaterally amend these provisions without breaching the terms of the agreements. These employees would be in a position to take legal action against AHS for recovery of the pay at risk and I am advised that the employees likely would be successful," she continued.
"For the remaining executives, this is a personal decision and an option that they have the right to accept or decline," he stated.
NDP MLA David Eggen insists Horne must have known all along the bonuses would have to be paid.
"I think they sacrificed the super board because they were starting to show and use the independence that they thought was merited or needed to run Alberta Health Services properly," he told CBC News.
"And that is what people don't trust anymore, the governance. And what is it that he is doing behind the scenes. Is he making deals behind the scenes? I think it is a sad, sad representation and Albertans should be angry at how this is all being played out."