It took a Herculean effort by staff and a stampede of volunteers to pull off what many thought two weeks ago would not be possible in wake of the flooding in Calgary.
But buildings have been dried out, the mud has been scrubbed off and structures rebuilt ensuring that this year's Calgary Stampede is a go.
Story continues after slideshow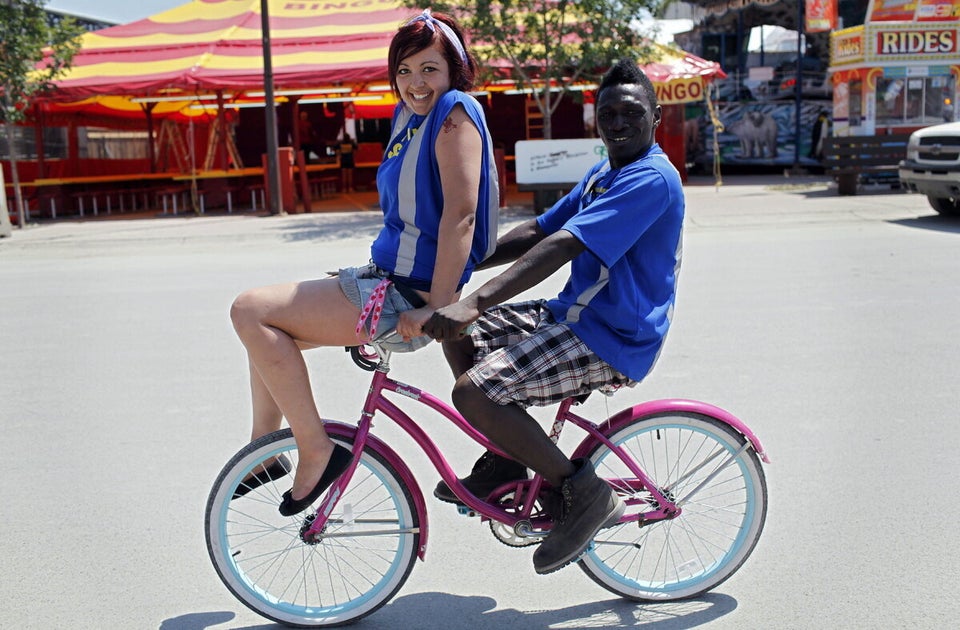 Calgary Stampede Flood Cleanup
When the waters receded, muddy silt covered most of Stampede Park, the rodeo grounds were destroyed, as was the Saddledome's brain centre and arena's first eight rows of seating.
"It's just extraordinary, because the amount of sludge and crud that was everywhere, and you can't even tell there was a flood here now," Stampede worker Don Smith told the CBC.
"Thirty thousand yards of material were taken off of Stampede Park to another site to dry out and be tested before it was reclaimed and 30,000 yards of materials were brought onto Stampede Park and basically the track was built from the base straight up," he told the Sun.
"I believe in '74, when the building was constructed, it took four months to build the track — we were given 10 days basically.
The effort that's gone into putting on the self-proclaimed "Greatest Outdoor Show on Earth" less than two weeks after the greatest flood in Alberta history is massive but Calgary had little choice, chuckwagon champ and High River native Jadon Glass told The Calgary Herald.
The flood forced the evacuation of his entire hometown - to which only half of its population so far has been allowed to return - resulted in more than 100,000 Albertans being displaced and took the lives of four people.
"Not going ahead would hurt a lot of people... and we need to, more than ever, show the world how good our city is," he told the Herald
Less than 24 hours before the official start of Stampede 101 - named so as this year's edition is the 101st - crews are still cleaning up, setting up and repairing.
But some aspects of the show couldn't be salvaged.
Repair work on the Saddledome is expected to take months, resulting on the big name concerts announced for this year's Stampede - Carly Rae Jepsen on July 10, Tim McGraw on July 11, the Dixie Chicks on July 12 and KISS on July 13 - to be cancelled.
The Stampede say those who have tickets for the shows will still have access to the grounds and that the concerts will be rescheduled.