Madonna is no stranger to controversy but the "Like A Prayer" singer may be pushing some buttons with her latest hijinks.
The ever-evolving star posted a photo of herself wearing a chainmail face mask, which some media organizations have pointed out looks like a niquab – a veil worn by some Muslim women as part of a hijab.
Madge, who was dressed for a photo shoot from an upcoming issue of Harper's Bazaar, captioned the pic: "The Revolution of Love is on…Inshallah [Arabic for 'God willing']."
So what was the polarizing diva trying to say? Was she just showing off some face bling or was the "Justify My Love" songstress making a comment about the oppression of women?
While we don't know what was going through the "Like A Virgin" singer's head, her fans seemed to have no problem with their hero's new accessory.
"Amazing...the Queen Of Pop never ceases to bring it!" wrote one ecstatic fan while another joked " Lady Gaga is noting."
This isn't the first time Guy Ritchie's ex has stirred the pot, so to speak. The 54-year-old was warned by Instagram to follow the company's guidelines which ban photos that show "nudity" or "mature content" and she recently came under fire for using weapons as part of her MDNA tour performances. (And oh yeah, she also likes to take off her clothes.)
When you think about it, the pop star has done worse things, right?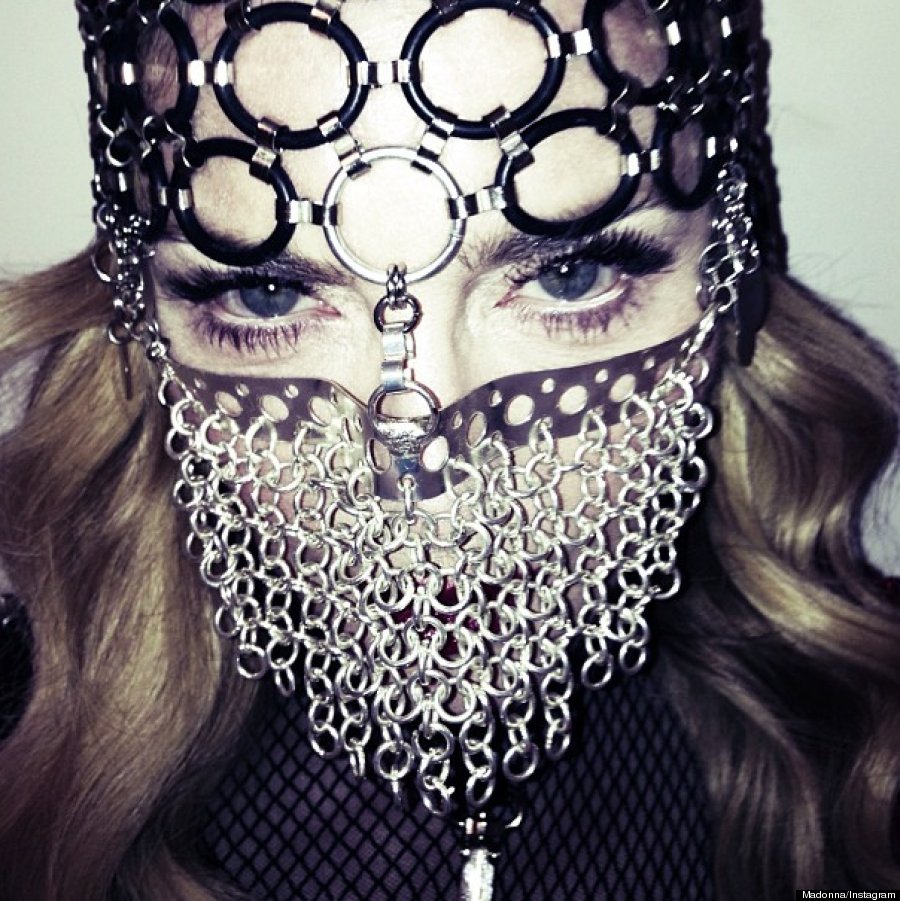 Madonna always loved to provoke: