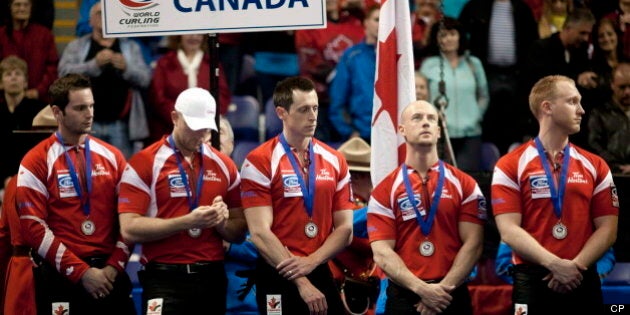 A Canadian curler has been suspended from the sport for two years after he was accused of doping.
Matt Dumontelle, an alternate player on the national Canadian team, has been suspended after testing positive for the banned substance Methandienone Metabolites at the national championships in Victoria earlier this year, according to TSN.
The Canadian Curling Association said in a release that Dumontelle's positive test does not affect Canada's world championship silver, nor does it have any ramifications for the Jacobs team.
"I take full responsibility for the findings of the positive test at the world championship in Victoria," he said. "I was taking a workout supplement that I believed was safe; clearly, it was not and I regret that decision. I had no intentions of trying to 'beat the system.'"
Dumontelle was added to Jacobs' team following its victory at the 2013 Northern Ontario championship. He did not participate in any games at the world championship.
His suspension, which disqualifies him from competing in any sport that is part of the Canadian Anti-Doping Program, will end May 6, 2015.
With files from The Canadian Press