A Burnaby, B.C, mother who disappeared after putting her kids to bed on Tuesday night has been found safe, the RCMP has confirmed.
Susan Mitchell, 30, was recognized by someone in New Westminster and picked up by police, the RCMP confirmed on Thursday afternoon.
The single mother put her two young sons to bed in their Willingdon Avenue apartment but was nowhere to be found when they woke up Wednesday morning.
The boys, who are both under the age of seven, alerted a neighbour who then called police.
Earlier on Thursday afternoon police reported she was spotted on video surveillance recorded when she walked into the TD Bank on the 4700-block of Kingsway and made a transaction on Wednesday around noon.
Then around 5:30 p.m. PT the RCMP tweeted that she had been found. No details on why she disappeared were released by police.
"I don't have the specifics on how they came into contact with her...I know that she came to their attention somehow and they recognized her from the media coverage," said Staff Sgt. Steve Crawford.
Neighbours described Mitchell as an attentive single mother who has lived in the building, on Willingdon a few blocks south of Kingsway, for several years.
The kids were put in the care of the Ministry of Children and Family development after she went missing, and will be up to the Ministry to determine if she will get her children back.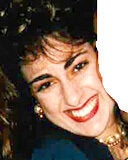 Missing People In Surrey, B.C.