Soccer star Cristiano Ronaldo is used to melting ladies' hearts. He's decidedly less comfortable, however, with melting his pretty face all over his expensive tuxedo.
The Real Madrid player worked up quite the sweat on Thursday at the Jacob and Co Gala in Monaco, in a dapper, yet uncomfortably hot suit and bow-tie that left the 28-year-old looking -- shall we say -- a little greasier than usual.
A heavily-suntanned Ronaldo wore his hair gelled towards the sky (with trademark fade and blond highlights on display), while flashing his toothy grin and giving thumbs-ups.
Of course, it wouldn't be the Crristiano we know and love without a little bling -- namely, two huge diamond studs in his ears, and a blinding, jewel-encrusted watch he flashed to photographers.
The fashion-conscious athlete was flying solo for the event, with his model girlfriend Irina Shayk nowhere to be found, but perhaps it was for the best -- we wouldn't want the Sports Illustrated cover girl to steal the show from her spotlight-loving boyfriend.
Ronaldo was named the new face of the Jacob and Co. brand earlier this year, which is sure to up the company's Q rating: Ronaldo is the most popular soccer player in the world (according to Facebook), with more than 56.5 million likes -- double that of David Beckham.
We can only hope that Ronaldo's Jacob and Co. ad campaign will be as steamy as Beckham's repetoire of sexy adverts.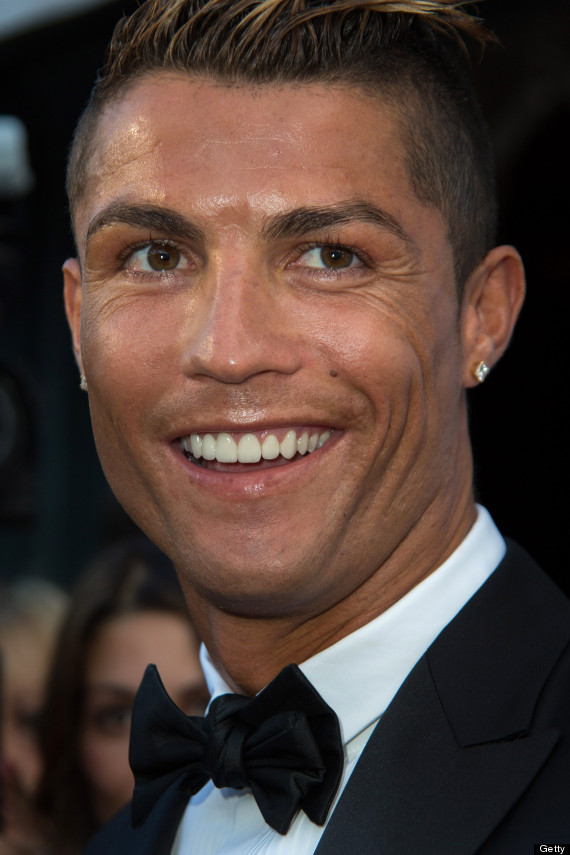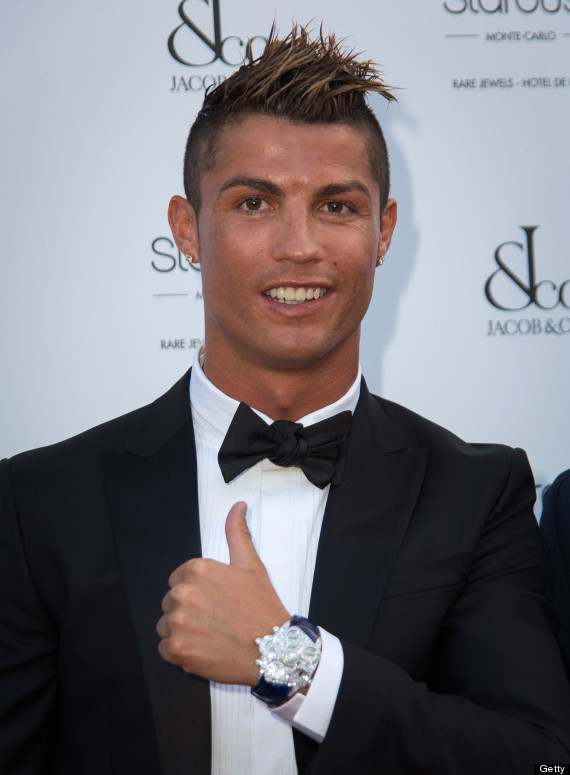 Cristiano Ronaldo's Manchester United career