Arrest be damned, Reese Witherspoon is going to show off her beach body and you're going to like it!
The "Cruel Intentions" star spent the Fourth of July getting her tan on in a strapless polka dot tankini with her husband Jim Toth and their son, Tennessee.
To make sure we could see that she was in fact celebrating Independence Day, Ryan Phillippe's ex-wife dangled her red nails in front of her navy and white swimsuit and tweeted:
Happy 4th of July! #fromseatoshiningsea http://t.co/J9FtfiyTuv

— Reese Witherspoon (@RWitherspoon) July 5, 2013
We get it Reese, you're proud to be American!
The chipper blond has been photographed a lot lately looking happy and confident; a more serene Reese has emerged ever since she jailed and charged with disorderly conduct for a DUI incident back in April.
Let's hope she taught look-a-like daughter Ava not to mouth off to the police!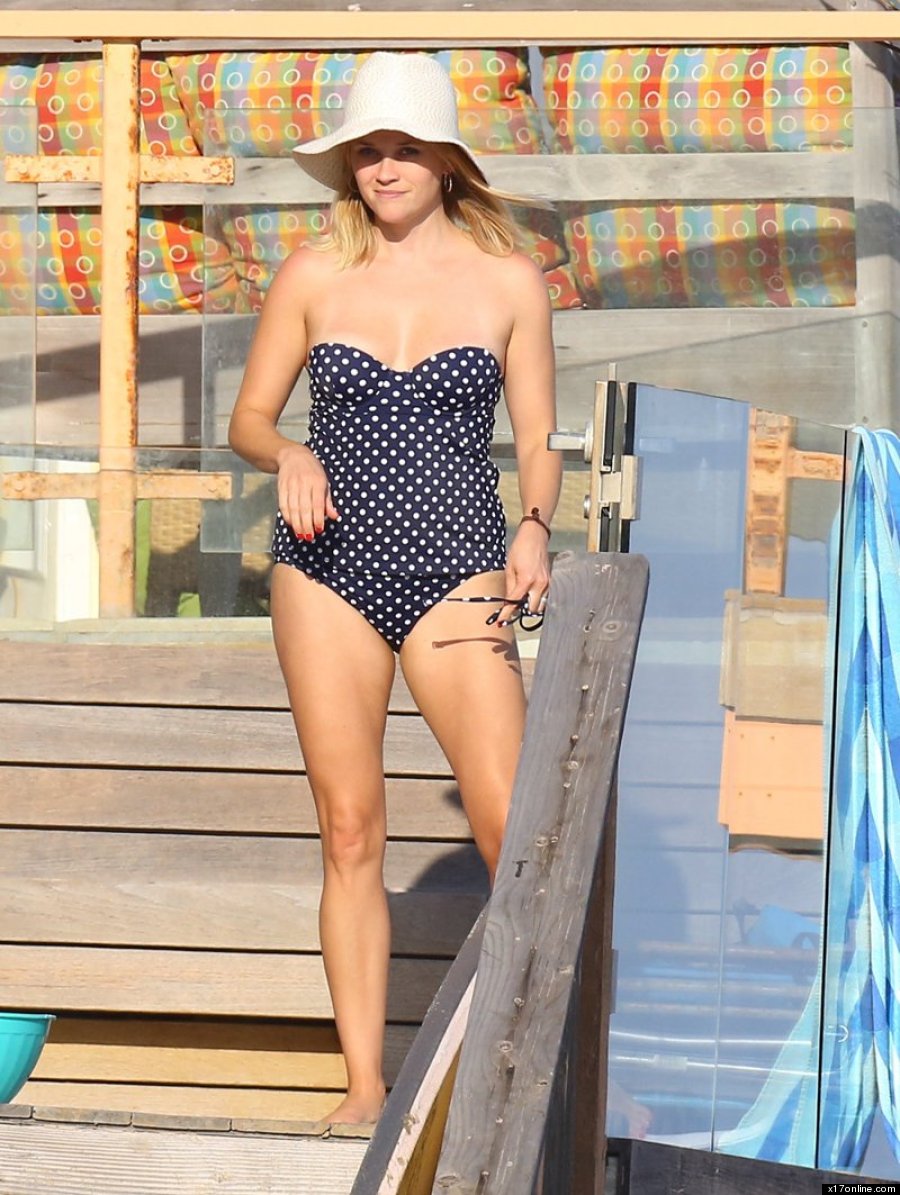 Also on HuffPost