Lately, Rihanna's life has been a bit like riding on a rollercoaster so it's no wonder Chris Brown's ex had a wild time in a Danish amusement park on Thursday.
Taking part in probably the most fun Fourth of July ever, the controversial singer visited the Tivoli garden amusement park in Copenhagen before she performed at the Roskilde music festival.
Trading her bikini and stilettos for a jersey and sneakers (and not much else), the 25-year-old rode on a giant swing and several rollercoasters with friends and looked as if she didn't give a damn that her ex-boyfriend was back together with his ex, Karrueche Tran. (And why should she care? This is a woman who is YouTube's most viewed artist and is friends with "The Hunger Games" star Jennifer Lawrence!)
It's good to see the "Diamonds" singer cut loose and have fun, especially after a rough past few weeks which included getting ripped apart (figuratively, of course) by columnist Liz Jones, who wrote that the Barbadian beauty's style "invites rape" and being attacked for smoking weed.
Not that RiRi cares! Girl just had a great time in Paris at the Chanel Haute Couture show looking fiiiine.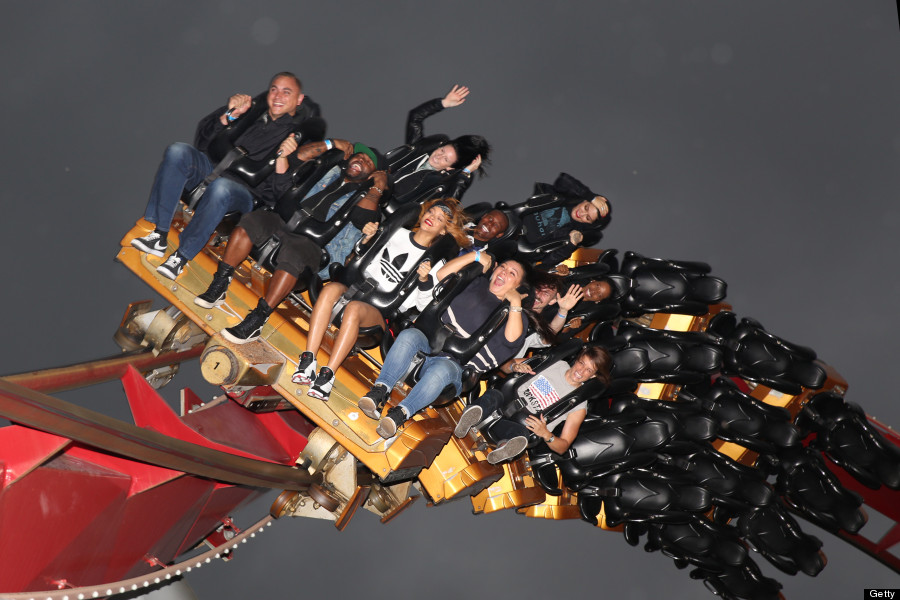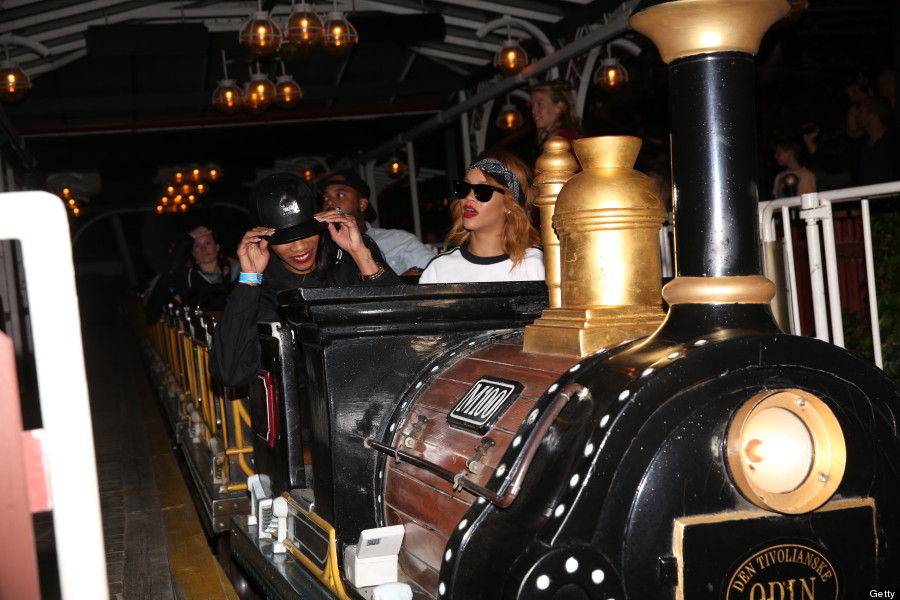 See how stylish RiRi's gotten: