Before there was Facebook or Instagram, Sam Javanrouh would post a single photo each day on his blog, Daily Dose Of Imagery. That was until yesterday when the Toronto-photographer ended a 10-year-long project focused on photo sharing.
It was in that decade Javanrouh met many of his friends and grew hundreds of followers on Twitter, Instagram and 500px. But it wasn't until last year that Javanrouh felt he needed a change.
"I was actually thinking about ending it last year but my friends and my wife talked me out of it. They were saying 'one more year and it'll be 10 years. It's a better number' and I agree," Javanrouh told The Huffington Post Canada.
What started as a personal project back in 2003 to document his day-today visual experiences quickly became a rigorous exercise in staying true to his blog's promise: a new photo each and every day.
DDOI: A Retrospect. Story continues after the gallery.
The process required Javanrouh to always carry a camera. He'd constantly be looking out for that next photo whether he was grocery shopping, at the pool, going to work or travelling. He'd then spend his nights processing his photos, selecting his best and archiving others for days when he knew he wouldn't have time to go around shooting.
As technology improved, so did his ability to post photos remotely or in advance whenever he was travelling. But there were some things technology couldn't solve.
"It's been an incredible experience but at the same time it's incredibly time consuming. I have a full-time job and two kids and maintaining all that has been a challenge – more so in the last few years than before," said Javanrouh.
Since becoming a father, Javanrouh says he's travelled a little less and focused his photography on Toronto.
"In the first few years I travelled a lot more so you would see photos of Europe, from Iran and the different places where I went. But in the last few years, when my child was born, I travelled less and now it's more focused on Toronto than before."
Still that doesn't mean his photos aren't as interesting.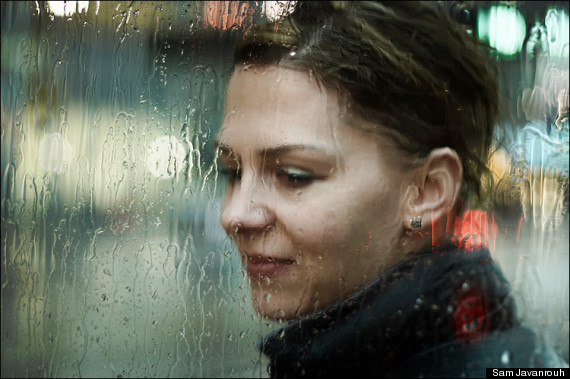 "I think Toronto is extremely photogenic but not at first glance," Javanrouh said.
"If you are travelling to Toronto and haven't been there before then you may be disappointed in the few days, or weeks or even months depending on how you look at it. You may think it's a boring city but it's the other way around. It's full of hidden treasures."
Javanrouh says the key to photographing Toronto isn't in the landmarks like Rome, New York or Paris, it's in the city's neighbourhoods.
"There are so many neighbourhoods and each has its own complete and distinct look. You go to Riverdale, to Leslieville, to Little India, the Junction and every little neighbourhood has its own look and it makes for an incredibly photogenic city."
Another picturesque advantage Toronto has over other major cities? The weather.
"I think Toronto looks best during extreme weather. Whenever you see people hiding their phones or cameras, that's when you want to go out to shoot. You want to go when it's snowing like crazy or when it's extremely cold and everything's frozen. Extreme weather makers the city interesting."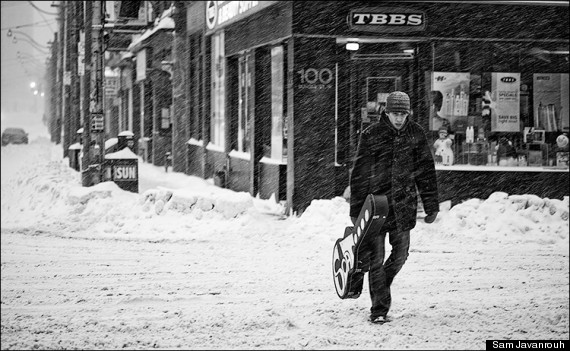 While Javanrouh has ended his daily photo updates, he says it doesn't mean he's hanging up his camera for good. He's still offering his walking photo tours of Toronto six months of the year and says he'll use the extra time to focus on new projects.
"By no means am I ending my photography at all. It's actually the opposite. That's why I have to end it so I can find extra hours in the day to focus more on photos and video."
Even still, Javanrouh's old habits are hard to shake.
Even this morning I was thinking, 'maybe I should leave my camera at home' but I didn't feel like it.