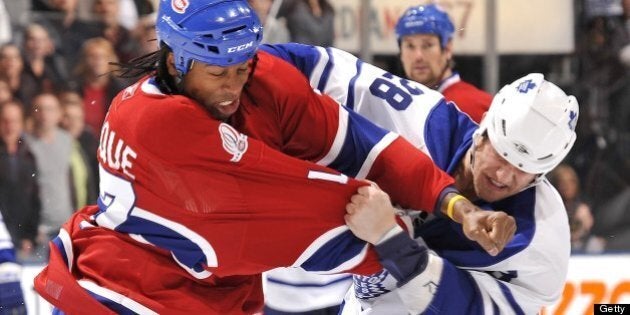 Former NHL enforcer Georges Laraque officially announced on Tuesday that he will run for the federal Green Party in the upcoming Montreal byelection.
And in so doing, he has become just the latest athlete to make the jump to Canadian politics.
The ex-NHL pugilist, who racked up 1,124 penalty minutes playing for the Edmonton Oilers, Pittsburgh Penguins, Phoenix Coyotes and Montreal Canadiens over 13 seasons, was named deputy leader of the Green Party of Canada in 2010.
An outspoken animal rights crusader, vegan, and environmentalist, Laraque was born in Montreal and ended his career with the Habs in 2010.
And it appears Laraque, who was always known more for his punches than his scoring touch, is ready to get right to work. At a news conference with Green Party Leader Elizabeth May on Tuesday, he said he will begin campaigning immediately for the eventual byelection in the riding of Bourassa.
"While we do not know the election date yet, I want to start campaigning now," he said. "We have a lot of work ahead of us and I want to take advantage of the summer to meet you and listen to your concerns. I'll be in Bourassa all summer, and you can already get in touch with me now."
It's not yet known when Prime Minister Stephen Harper will call a byelection for the riding. Longtime Liberal MP Denis Coderre resigned his seat this spring to run for Montreal mayor.
While Laraque may seem like a long-shot, he is far from the first Canadian to move from the sporting arena to the political arena.
Check out the gallery below to discover other athletes who made the jump to public life.
And tell us in the comments below: Which Canadian athlete would you most like to run for office?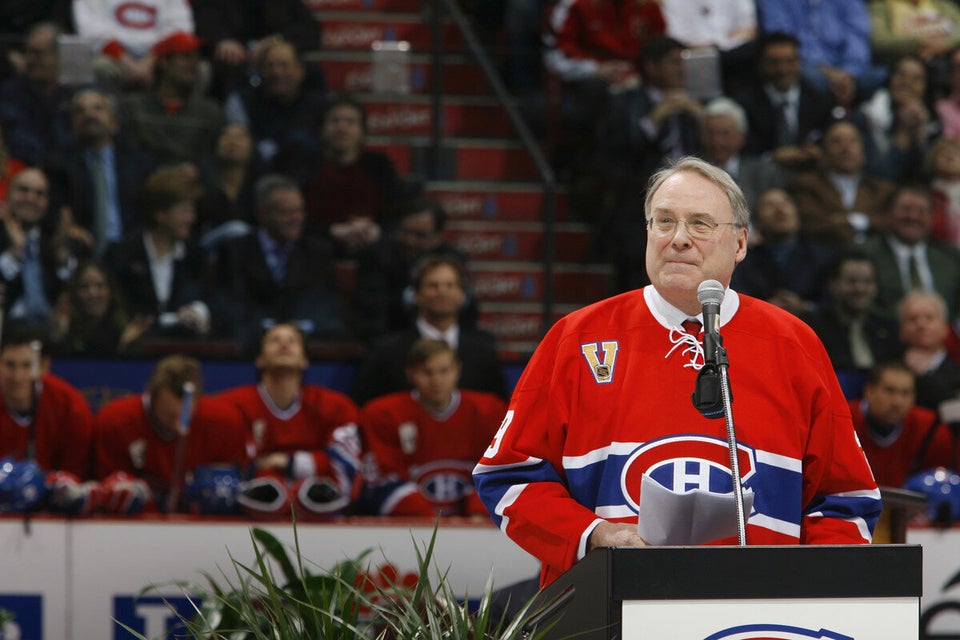 Canadian Athletes Who Became Politicians
With files from The Canadian Press