Proving to the world that he's all man, Justin Bieber took to Instagram to show his millions of followers just how ripped he really is.
Selena Gomez's on-off boyfriend posted a shirtless selfie on Monday which showed off his growing pecs and abs.
Giving bedroom eyes to all his fans, the teen heartthrob pouted for the camera and tried to encapsulate the late movie star James Dean with a perfectly styled coiff (but we're pretty sure Dean didn't have tattoos all over his body like Justin does.)
Perhaps the reason why the Stratford, Ont.-native is posting an incredible amount of shirtless pics is to get Selena's attention but we think it's cause the pint-sized star is trying to shed his teeny bopper image for a more mature look. (Come on JB, it's not like you're The Hulk.)
But the Biebs' antics may be working on his ex; the troublemaker posted a photo of himself with Selena (or a very good Selena lookalike) over the July 4th weekend.
Justin, take it from us: You don't need to be shirtless to snag a girlfriend!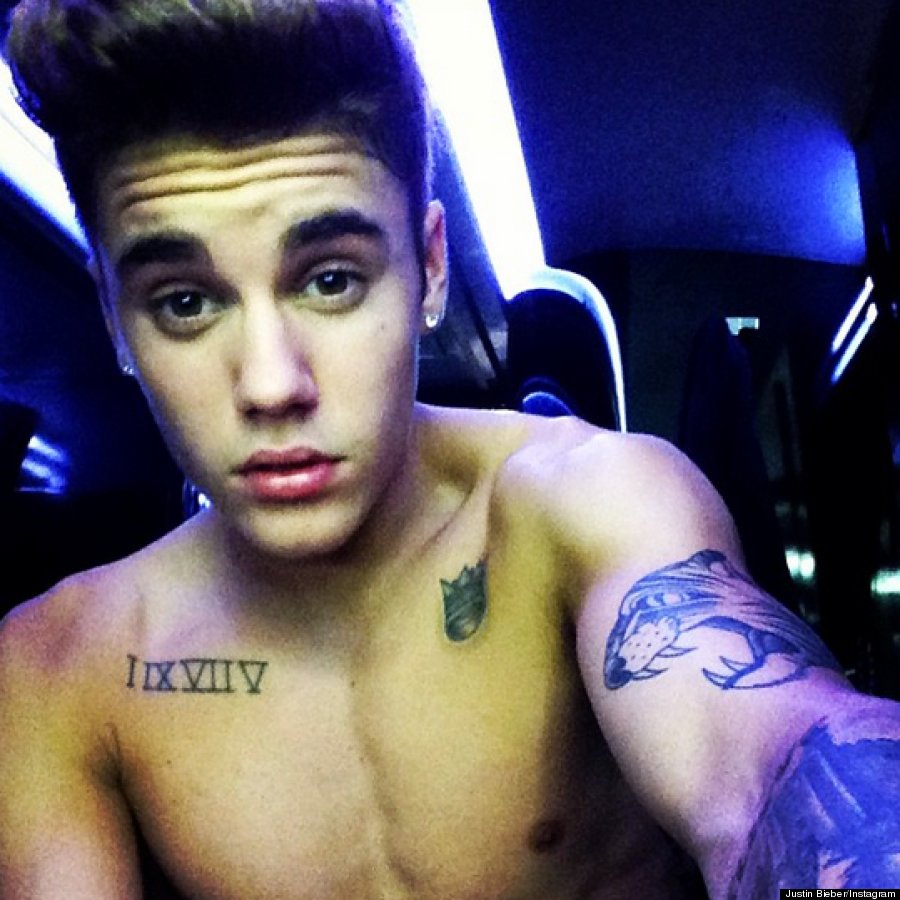 Bieber sure looks different these days: