Beyoncé is no stranger to baring her skin but this time she's taken it to a whole new (and nude) level.
The diva is completely naked (save for a whole lotta glitter) on the cover of the latest issue of Flaunt magazine; her raciest photo shoot yet!
Covered head-to-toe in bronze, purple and green sparkles, Blue Ivy's mom looked confident in her toned body as she stared saucily at the camera. The photo, shot by photographer Tony Duran, was actually taken pre-baby in 2011 as part of her Year of 4 album campaign and has only just been released in Flaunt's pages.
Queen Bey is obviously not afraid of showing off that famous bod (have you seen her sizzling H&M swimsuit commercial?) even though she admits to indulging from time to time. When asked what she thinks about gluten (which has gotten a bad rap), Knowles replied, "I'm okay with gluten. Sunday pizza is a must for me!" Well, if Jay-Z's wifey is okay with eating a slice of 'za, then so are we!
Speaking of adorable married couples; The King and Queen of Music have been showing off their love for each other in the sweetest ways: after Hova's new album "Magna Carta Holy Grail" went platinum, Kim Kardashian's maybe bestie posted a cute photo of her man as a kid on Twitter with the caption "Platinum #MagnaCarta." Bey also happens to be mentioned in Jay-Z's latest triumph 11 times!
We can't get enough of these two.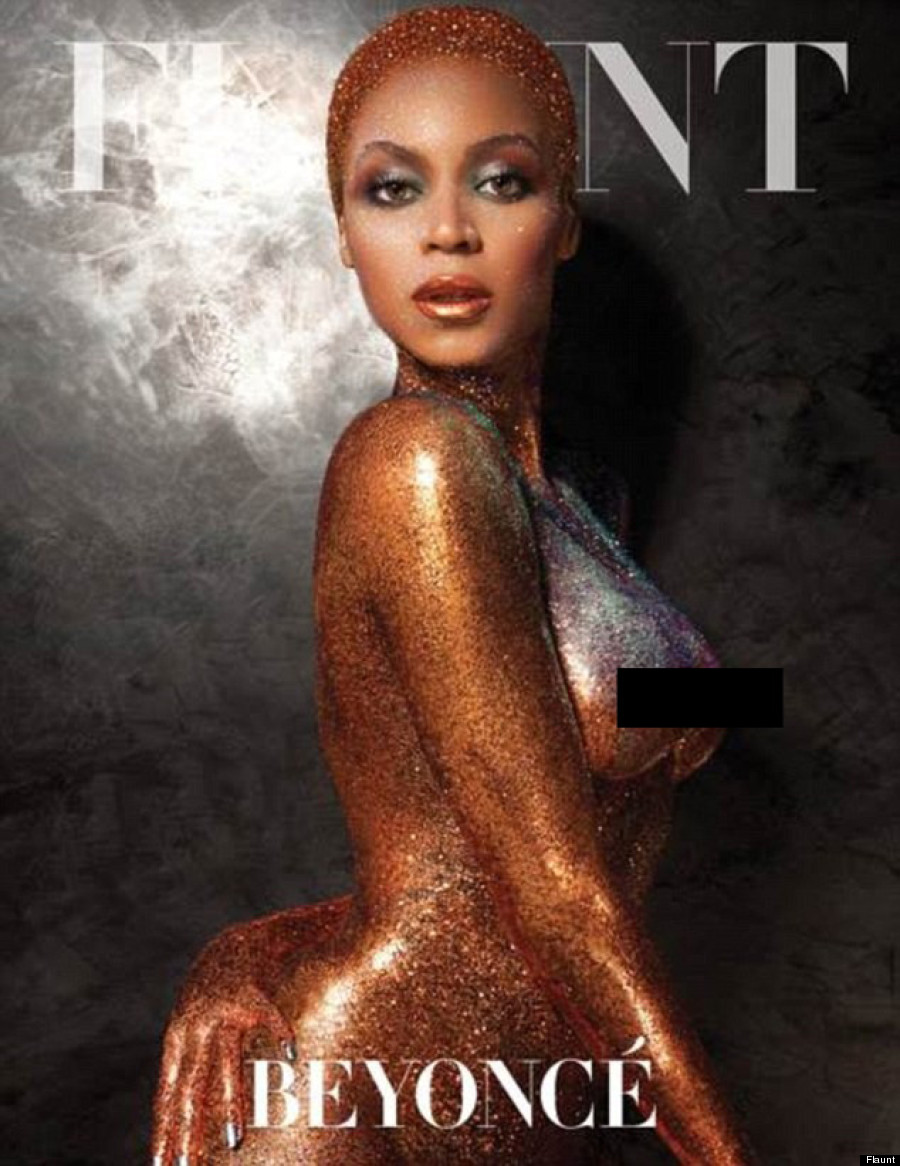 Also on HuffPost