Only the Great White North could bring together two on-and-off again lovebirds!
Miley Cyrus was spotted checking into the Jasper Park Lodge in Alberta with fiancé Liam Hemsworth and a lucky fan got the chance to pose with her favourite celebrity couple.
Unfortunately, the "We Can't Stop" singer forgot (on purpose?) one important piece of clothing: her pants! Instead, the pixie-haired cutie sported a Tupac t-shirt underneath a camouflage jacket. So either the former "Hannah Montana" star was just sporting undies underneath her tee or she was wearing Paulina Gretzky-style shorts.
But not even those lean legs could put a smile on Liam's face; instead, "The Hunger Games" star sported a grimace to match his fiancée's pout. But maybe the couple were just eager for their privacy; the twosome reportedly spent 24 hours in their room after checking in.
Jasper Park Lodge guest Katie Reinprecht saw the Hollywood couple hiking in the mountains on Monday near the hotel and took pictures to prove it. So does that mean the wedding is back on?
Miley and Liam's future has been in doubt ever since allegations surfaced that Hemsworth cheated with "Mad Men" star January Jones.
While Liam has remained silent on the matter, Miley told Rolling Stone "I wear a ring every single day. I don't talk about my personal life, so that's enough of an answer."
Good enough for us!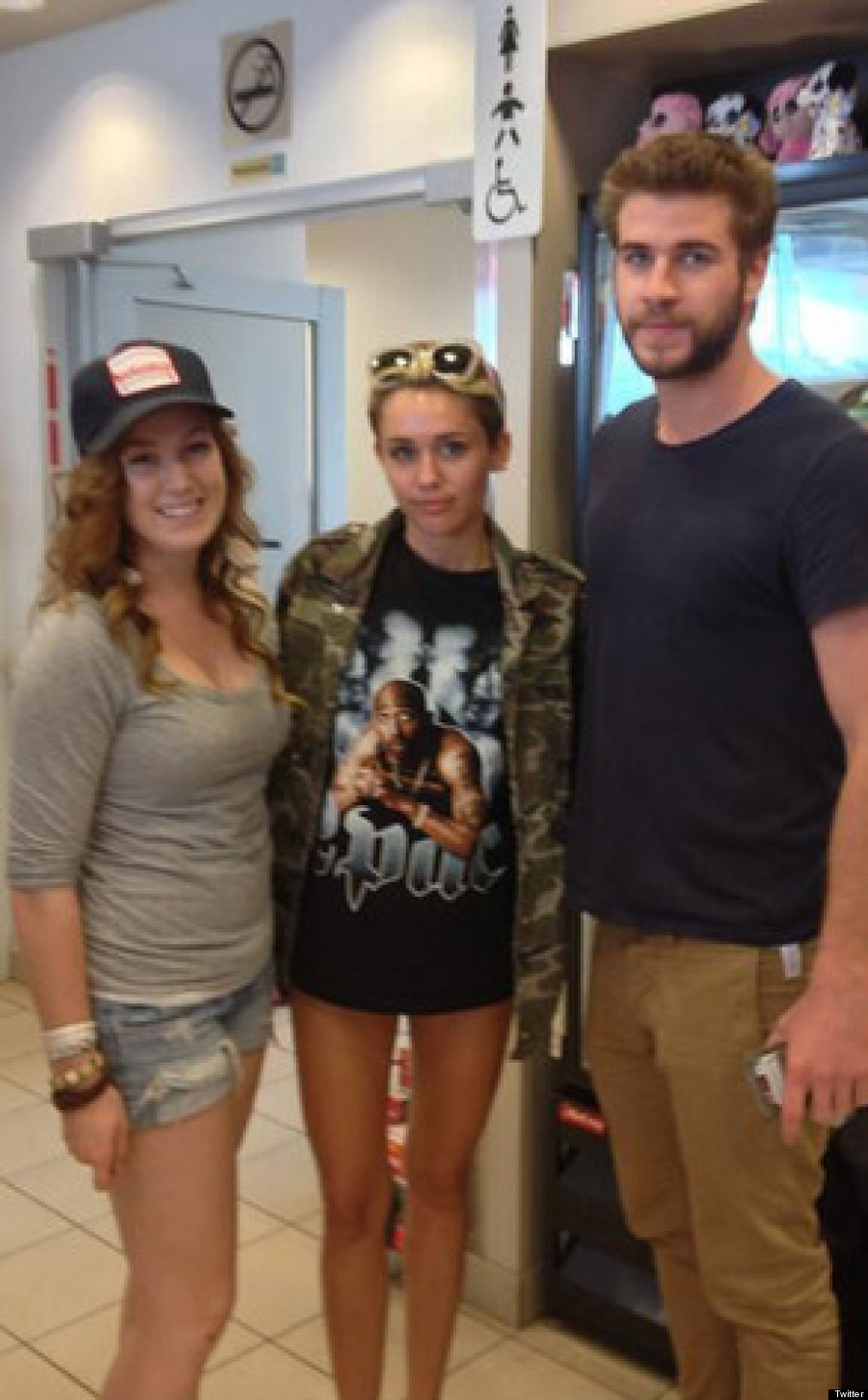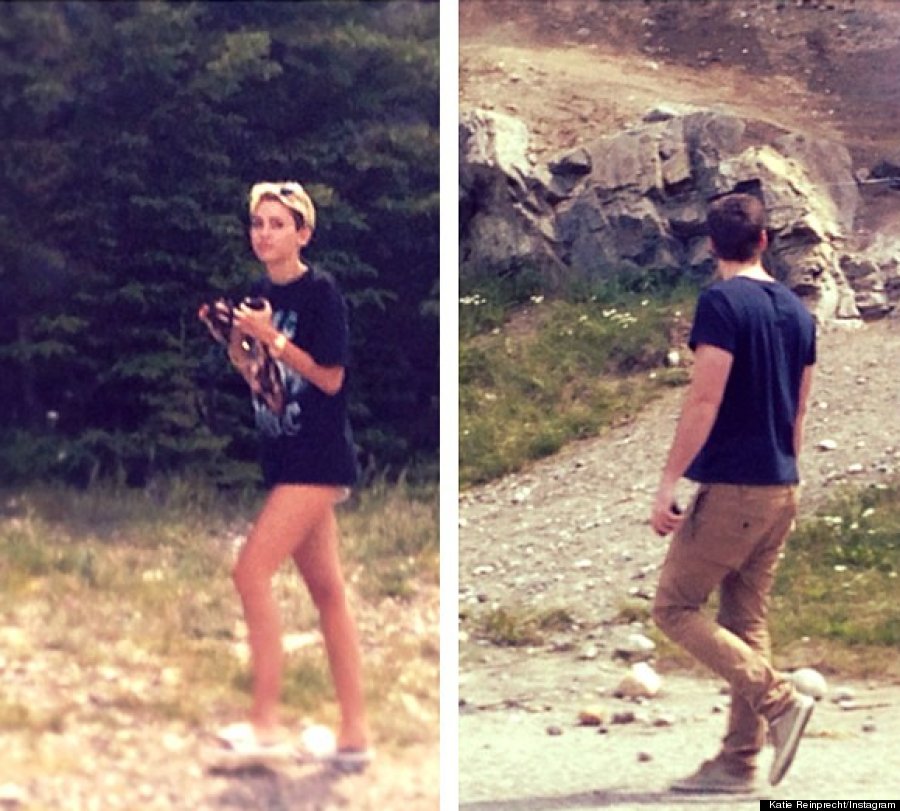 Also on HuffPost
Photo gallery
Miley Cyrus' Transformation
See Gallery