Selena Gomez is looking a lot better than her maybe ex-boyfriend Justin Bieber these days.
While the Biebz is spending his time peeing in mop buckets and posting embarrassing shirtless pics on Instagram, Selena is growing her fashion empire one denim short at a time.
The "Come and Get It" singer showed off her toned legs in teeny tiny jean shorts while promoting her Selena Gomez by adidas NEO collection on Tuesday in Berlin, Germany.
Who better than to promote the capsule collection than Selena herself? The 20-year-old looked smokin' in a loose sweatshirt with arm cutouts, those wee shorts, wedge sneaker and her famous long wavy locks. (Betcha wish you were back with Selena now, eh Justin?)
But anyone who wants to chat with the former "Wizards of Waverly Place" cutie about her on-off boyfriend better forget it, as a Toronto Star reporter recently found out. Writer Vinay Menon was instructed by the "Spring Breakers" actress' publicists to not mention Bieber's name during an interview. (But... that's all we want to read about!)
Oh well. For now we're going to have to be satisfied with random Instagram posts of Jelena and other sightings of Selena in Paulina Gretzky-style shorts.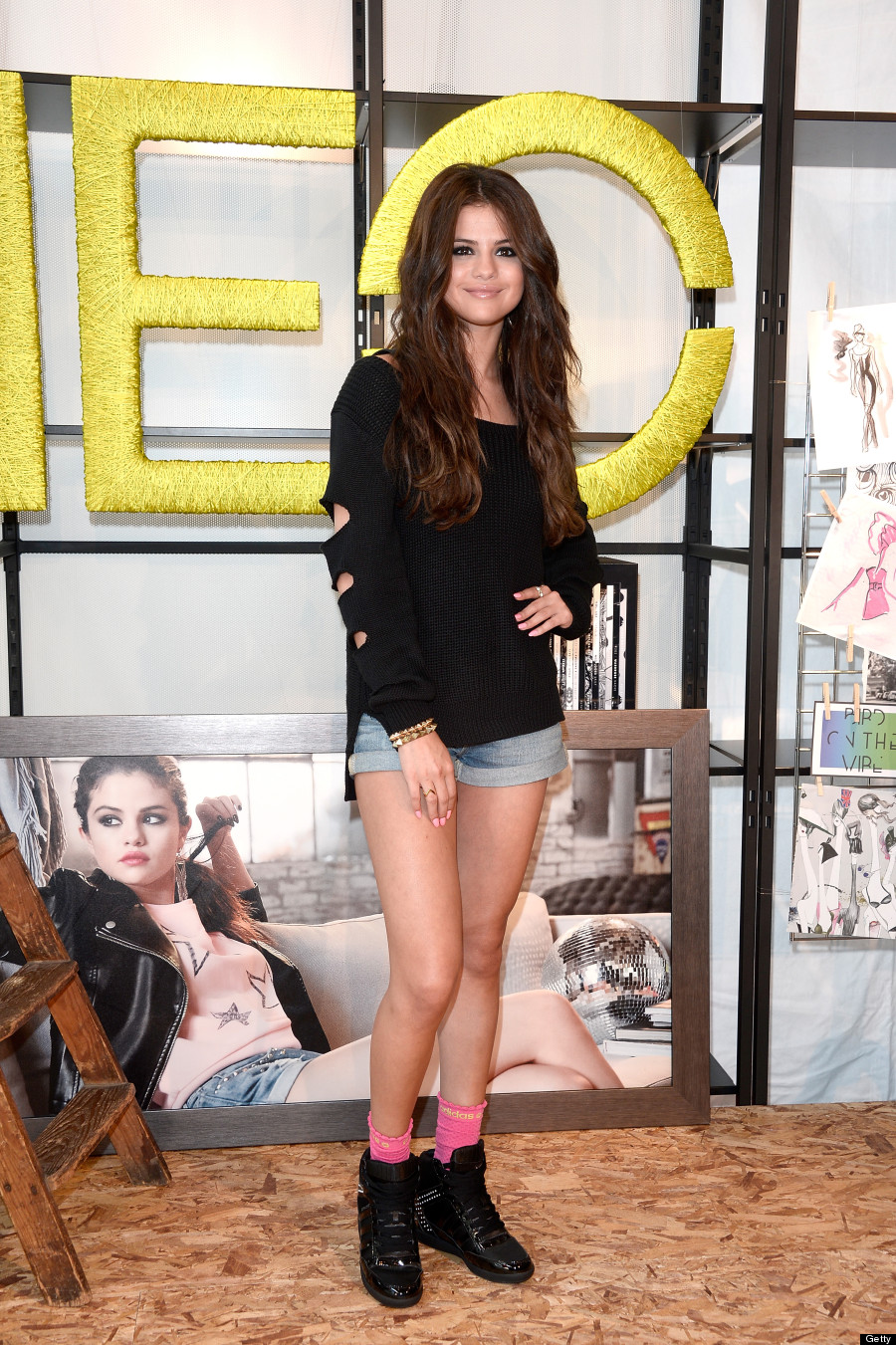 Selena's so cute!