For some Canadians, the beach is the go-to place for soaking up the sun or sculpting some sandcastles, but for a certain part of the population it's just another place to get naked.
The latest findings come courtesy of Expedia's Flip Flop Report which was released earlier this week. The survey found that 30 per cent of Canadians say they're "comfortable" with topless or full nudity, higher than the global average of 23 per cent. Another 29 per cent of Canadian respondents said they were indifferent with the idea, while another quarter of respondents said the concept made them uncomfortable.
Expedia's online study polled over 8,600 respondents across Europe, Asia and North America who had visited a beach this year or were planning to in the next 12 months. Overall, European beach-goers were the most comfortable with toplessness at the beach, while Indian beach-goers were the most turned off by the idea with 41 per cent of respondents saying they were "uncomfortable" with the idea.
But as anyone who has visited a nude beach can attest, watching naked people at the beach and being naked at the beach are two very different things.
When it comes to participation, 15 per cent of Canadian respondents said they've sunbathed topless, nearly twice as likely to (or at least admitting to) going nude at the beach than Americans.
Still, neither Americans nor Canadians could dethrone Germans as the nude-beach-going kings. This year's study found that 17 per cent of German beach-goers have gone naked at the beach, up two per cent from 2012.
Would you ever go to the beach in the nude or without a top? Let us know in the comments or on the poll below.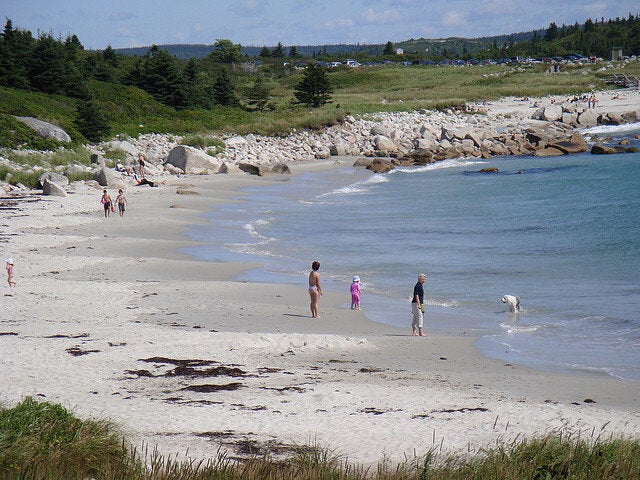 Canada's Best Nude Beaches