Would Katniss Everdeen approve of Jennifer Lawrence's Comic-Con 2013 wardrobe?
"The Hunger Games" star, who plays the bow and arrow wielding heroine in the wildly successful film adapation, ditched her side-braid and rugged arena uniform for a more chic ensemble at "The Hunger Games: Catching Fire" press line at San Diego Comic-Con on July 20.
The 22-year-old Oscar winner (yes, we all feel unaccomplished and unworthy next to her) sported an on-trend Proenza Schouler Resort zebra crop top and an A-line white skirt, which showed off her toned tummy and those fabulous legs.
JLaw's appearance at the Nerd Herd coincided with the release of the new "Catching Fire" trailer which shows the Miss Dior spokesperson kiss her co-star Liam Hemsworth (who plays the hunky Gale Hawthorne) and wear Katniss' famous gown which explodes into flames. (Can you tell that we've watched the trailer several times over?)
Rihanna's bff wasn't just in town to promote the much-anticipated sequel; Lawrence also attended a press event for her upcoming film "X-Men: Days of Future Past" which also stars her maybe on-again boyfriend, Nicholas Hoult.
We can hardly wait for November 22!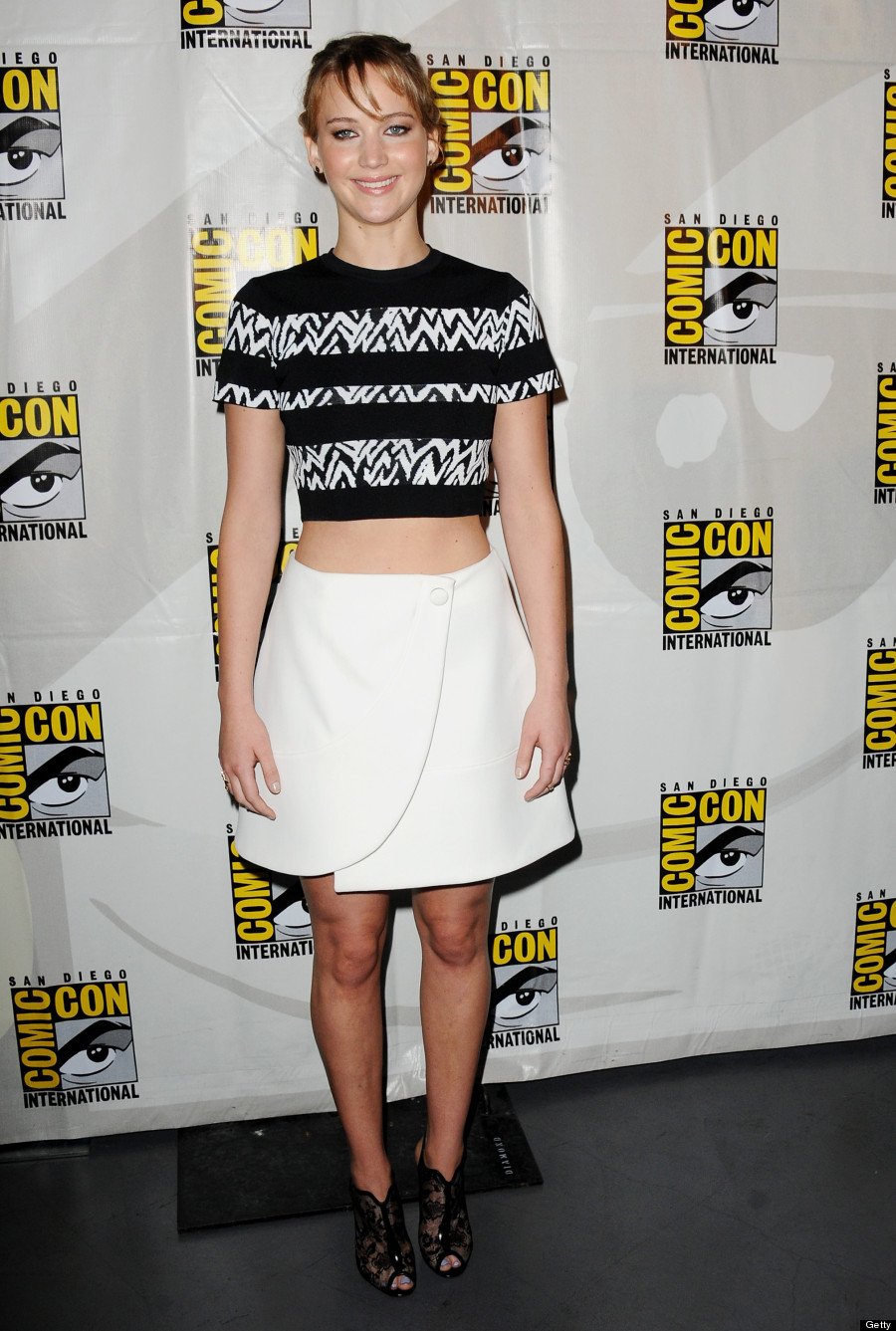 Jen's so gorge!