Scarlett Johansson was missing one crucial element when she attended the 2013 San Diego Comic-Con over the weekend: Her famous curves!
The 28-year-old posed for the "Captain America: The Winter Soldier" press line wearing a tight (and bright) Versace floral frock which highlighted her disappearing waist. So what happened to ScarJo's bodacious bod?
Not that Ryan Reynolds' ex looks worse for the wear; the Broadway star's wavy blond locks and smokey eyes accentuated her glowing skin and kissable pout.
But not every man is in love with "The Avengers" star's lips; ScarJo's "Captain America" co-star Chris Evans says he thinks of his fellow actor as a "little sister." Ouch, that's gotta sting!
Scarlett shouldn't take offence to Chris' slight; the hottie was probably trying to stay in girlfriend Minka Kelly's good books. (It's okay Chris, we know you loved kissing Scarlett!)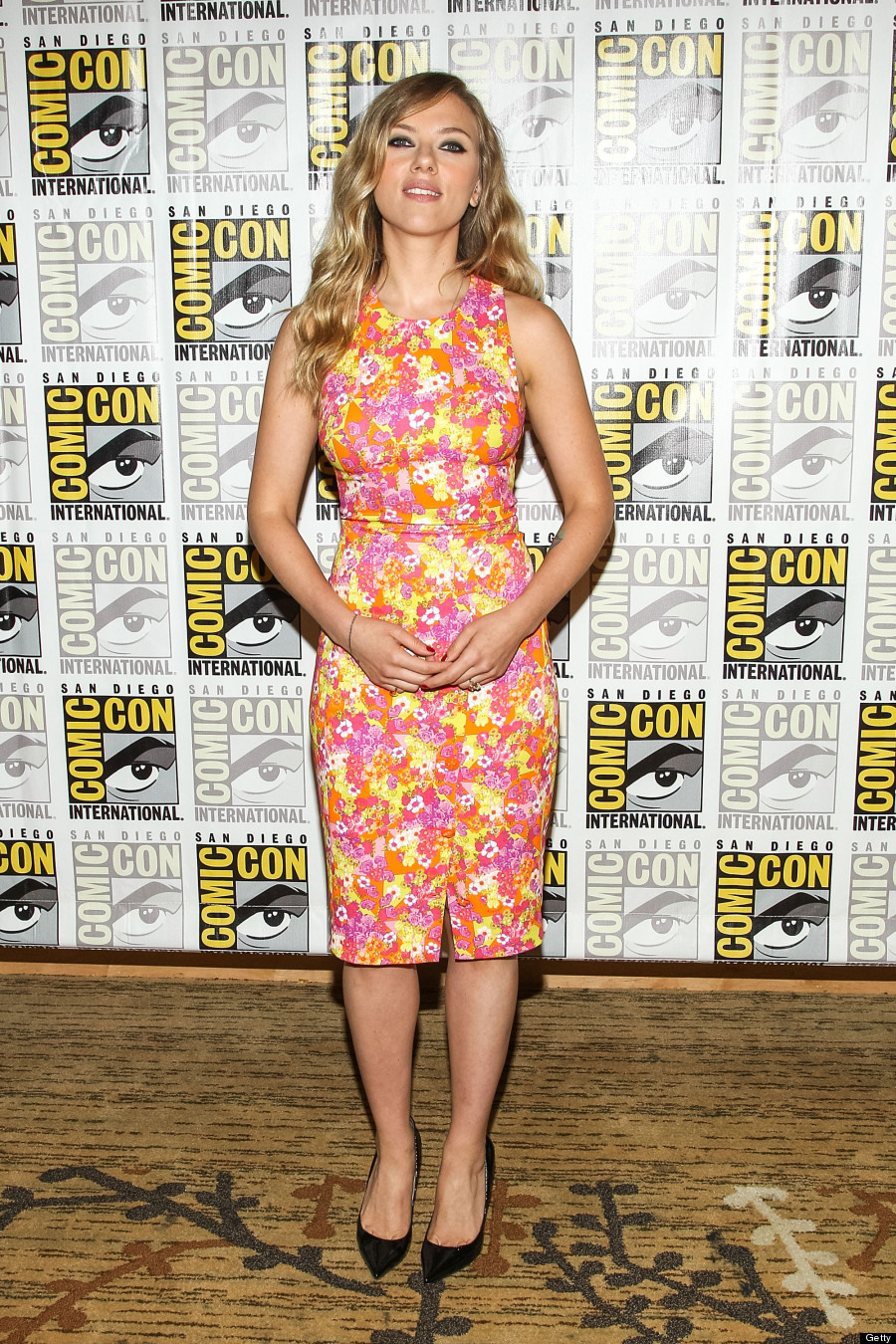 Meanwhile, see Scarlett flaunt that gorgeous face on the red carpet:
Scarlett Johansson's Style